Reprieve as Treasury scraps VAT on food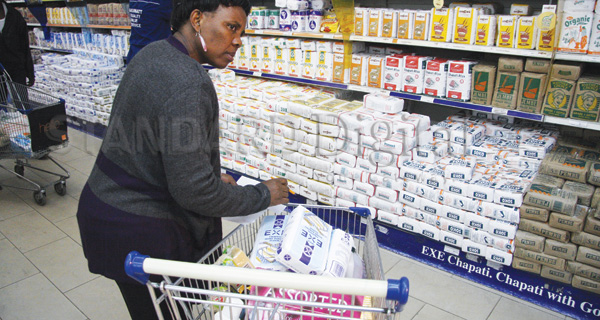 Treasury has removed the controversial clause in the VAT Bill calling for a 16 per cent tax on foodstuffs, fertiliser and medicines. [PHOTO: FILE/STANDARD]
By James Anyanzwa
The National Treasury has removed the controversial 16 per cent Value Added Tax on basic commodities from the VAT Bill.
In what is seen as ceding ground following mounting opposition to the Bill, Economic Secretary Geoffrey Mwau said the Exchequer is reviewing options of protecting the poor, including scraping the proposed taxes on basic items such as food, medicines, fertiliser and agricultural inputs.
Luxury items
Mwau, however, added that luxury food items such as swordfish and caviar, which are classified as inputs to the tourism sector, would not be spared taxation.
"Essential commodities such as food and medicines will be VAT-exempt to address the plight of people who cannot afford them. But there are other items that are really for the rich," he told The Standard yesterday.
Presenting his Budget statement to Parliament last week, Cabinet Secretary Henry Rotich said he would re-table the VAT Bill to raise Sh10 billion. "Government has limited options to grow its revenues other than imposing tax on items that would significantly increase the cost of living for Kenyans," he said.
Among the goods that are currently VAT-exempt and had been targeted by the proposed VAT Bill before it was quickly shelved last year are bread, milk, maize flour, livestock feed, pesticides, sanitary towels, books, newspapers, computers, locally assembled water pumps and local gin cotton.
A 16 per cent increment on the cost of these items would mean the cost of living would go up by a similar or even higher margin.
The Bill's planned re-introduction had attracted the ire of the public, MPs and lobby groups, who said Kenyans were already overburdened by numerous taxes and skyrocketing food prices.
MPs had said that the re-introduced VAT Bill should be in such a form that its impact would not compromise access to essential commodities.
Sue the Government
The Consumers Federation of Kenya (Cofek) had also warned it would sue the Government if the VAT Bill or any other Bill proposing to tax basics sails through Parliament and gets presidential assent.
Cofek Secretary-General Stephen Mutoro said the lobby would seek judicial intervention, arguing that any law taxing basic food items and consequently putting them beyond the reach of a majority of the population was unconstitutional.
The latest move comes as a relief to Kenyans who are increasingly facing diminished purchasing power.