State to pump Sh100b into new super lender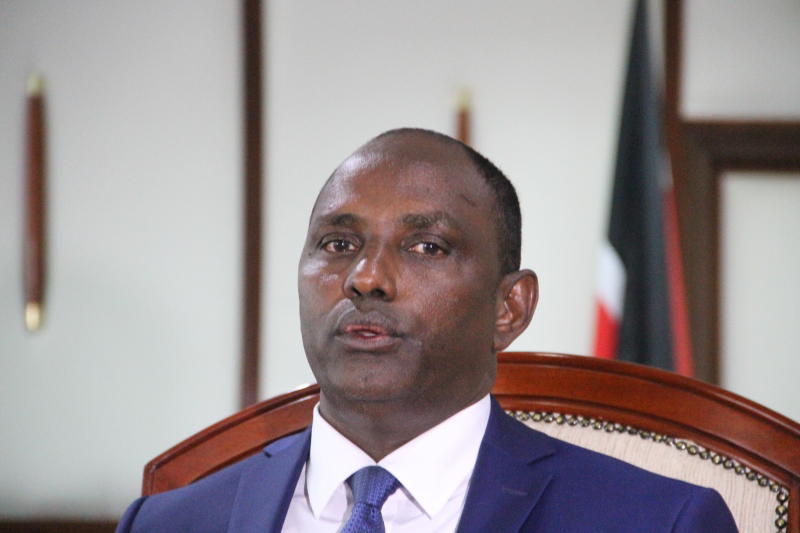 The government will own all Sh100 billion shares in a proposed State bank that will emerge from the amalgamation of three financial institutions.
This was revealed in regulations published by the Treasury for the Kenya Development Bank (KDB), five years after President Uhuru Kenyatta received the report from the Presidential Task Force on Parastatal Reforms.
With the new Kenya Development Bank Bill, 2020, the merger of the Industrial and Commercial Development Corporation (ICDC), IDB Capital and Tourism Finance Corporation is now close to fruition.
The government will own all 20 billion shares that will be issued for the development financial institution, with a face value of Sh5 each, according to the regulations that have been presented for public participation.
It was not immediately clear how much of the Sh100 billion would be injected into the bank directly by government, given that part of the lender's capital will be appropriated by Parliament.
The bank will lend for industrial growth to businesses at lower than market rates in an effort to spur economic growth.
"The merger of the three DFIs (development finance institutions) has been identified as one of the critical reforms required to support the manufacturing deliverable under the Big 4 Agenda, and may be critical post-Covid-19 to provide assistance to industries," said National Treasury Cabinet Secretary Ukur Yatani in a notice to the public.
He said a task force comprising senior officers from the Treasury, ministries of Tourism, and Industry, Trade and Enterprise Development, the Attorney General and the three DFIs developed the draft Bill to facilitate the merger.
Take a quick survey and help us improve our website!
Take a survey
"The purpose of this press release is to invite comments on the draft Kenya Development Bank Bill, 2020, in line with the Constitution requirement to seek views of the stakeholders and public," read the notice.
"However, in view of the public health threat of Covid-19, and the presidential directive on this matter made on March 17, 2020, no public hearing or oral submissions will be held."
The merger of parastatals is meant to remove overlaps, duplication and redundancies, thereby trimming the current number of State corporations from 262 to 187, as recommended by the task force.
However, the government has only managed to merge parastatals in agriculture by establishing the Agriculture and Food Authority (AFA).
Agencies that were collapsed under AFA were the Coffee Board of Kenya, Kenya Sugar Board, Tea Board of Kenya, Coconut Development Authority and Cotton Development Authority.
Also put under the authority were Sisal Board of Kenya, Pyrethrum Board of Kenya, and Horticultural Crops Development Authority.