Taxis, boda boda riders hike fares over matatu boycott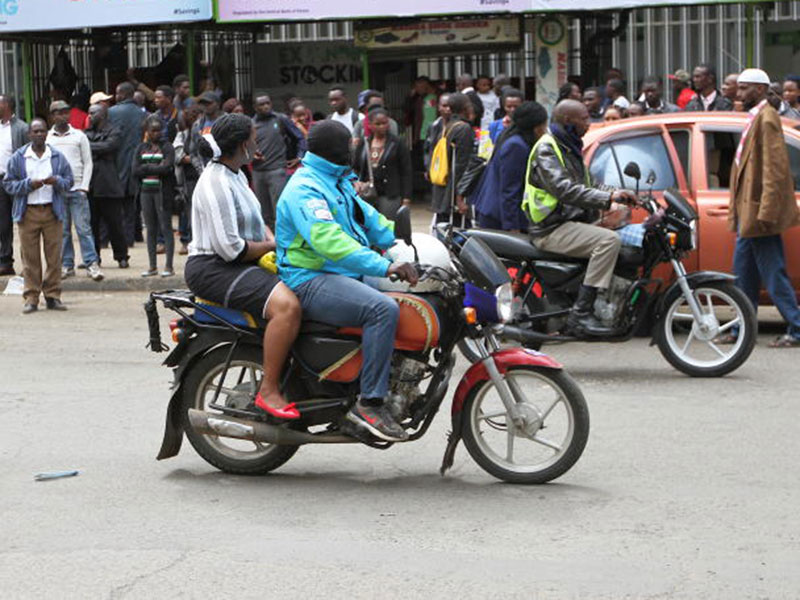 Commuters had to endure long waits for buses or trains as some matatu operators went on strike yesterday to protest "stringent traffic rules".
Johnson Kimaru missed the 7.15am train at the Makadara Train Station despite arriving early.
"It was a chaotic struggle and I did not manage to board the train at the time," he said.
"I opted for the train because matatu fares are up... out of my budget. I am now waiting for the next train. Train operators said they would return to pick us after dropping off the first set of passengers in town," he added
Joy Wanjiru, another commuter, waited unsuccessfully waiting a matatu for two hours. She then decided to try hailing a Taxify Boda from Donholm to Westlands.
"I walked from Umoja to Donholm thinking I would at least find a matatu here, but I was wrong," she said. Boda boda riders were demanding Sh1,000 for the trip.
"We have also increased our fares. I carried a customer from Eastleigh to Hamza for Sh250. I am charging between Sh300 and Sh400 from Hamza to the city centre. I am risking, I might be arrested while riding and the traffic is also heavy today so navigating the road is difficult. That is why I have increased my charges," Charles Ofafa, a boda boda operator, told The Standard.
Many of the passengers who took matatus to town had to endure traffic. Others simply walked.
Trekking to work
Crowds could be seen trekking from Pipeline to Mombasa Road and the city centre, a scenario replicated across major roads such as Thika Road, Jogoo Road, Waiyaki Way and Ngong Road
Bus parks for matatus at OTC and along Tom Mboya were mostly deserted. Ambassador, General Post Office and Kencom bus stages, which often serve KBS, Citi Hoppa, City Shuttle and Double M buses, were empty, save for just one or two buses.
At Kencom, taxis occupied the spaces meant for buses, capitalising on the strike to hike fares.
George, a driver who works for the Uber and Taxify cab-hailing companies, told The Standard the matatu strike had caused a surge in business.
"We are experiencing a surge in the demand for our services which has caused the fares to rise," he said.
"I carried a passenger from the Jomo Kenyatta International Airport to Buruburu. The estimated fare was Sh650, but at the end of the trip she paid Sh950," he added.