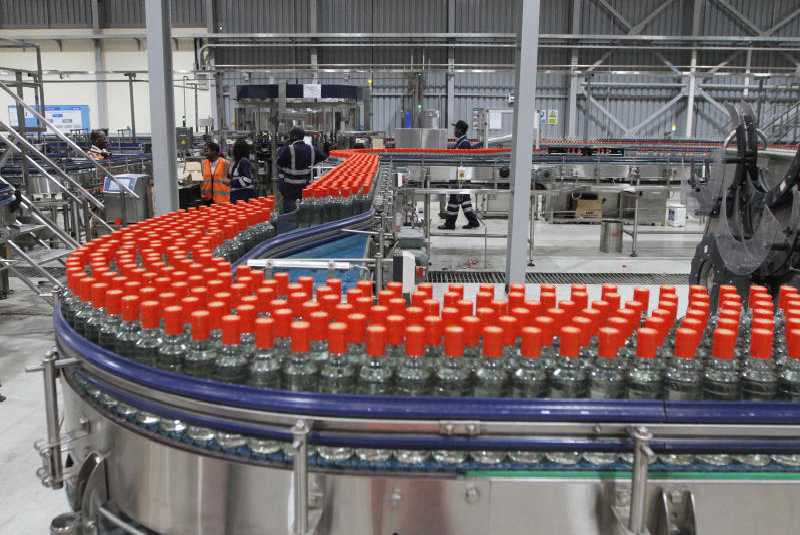 A brewer has started recruiting retailers of its sorghum beer brewed at the Kisumu plant as it positions itself as the largest employer in the region.
Up to 100,000 jobs are up for grabs in the value chain of the Sh15 billion investment located near Kisumu's downtown. More than 75 per cent of the jobs are indirect in nature, and include up to 25,000 sorghum farmers and over 10,000 retailers.
The brewer is seeking to contract at least 3,000 new retailers in western Kenya, covering 17 counties to market its low-end flagship beer Senator keg.
The trickle-down effect of keg retail alone is expected to employ at least 10,000 more people on top of 4,500 retailers.
Read More
More than 100 workers, who are building the Sh15 billion brewery, are among those the brewer is targeting with keg retail business as the factory nears launch in the coming weeks.
The brewer is riding on excise tax exemption incentive of up to 80 per cent to cut production costs and penetrate the market and edge out illicit and traditional brews.
More inquiries
Joel Kamau, KBL's head of emerging business–Senator Keg–said a recruitment drive which began in March had registered 2,300 new outlets.
"Previously we had 1,050 outlets. We did recruitment from March to September and brought on board 2,300 outlets in the region. The initial scoping was 3,000 new outlets but we are getting more inquiries from people who want to set up outlets and we are optimistic that by December we will have surpassed the target," Mr Kamau said at the plant.
He said the firm was also recruiting in other areas to "balance off what was coming here from the Nairobi plant."
To help drive up market penetration, the company is working with the governors to ease licensing of those seeking to establish new outlets.
He explained that with just about Sh100,000, one can set up an average keg shop and make up to Sh900 in profits per barrel.
Although the brewery is ready for takeoff, the management wants to first streamline the value chain before the brewing begins, according to Head of Sustainability and Engagement Jean Kiarie.
Meanwhile, 10,000 farmers from Kisumu, Migori, Homa Bay, Siaya and Busia who delivered 6,000 tonnes of sorghum to the brewer have been paid over Sh200 million.
On average, every farmer who cultivated between one and four acres sold between four and six bags of sorghum to KBL and earned an average of Sh20,000.