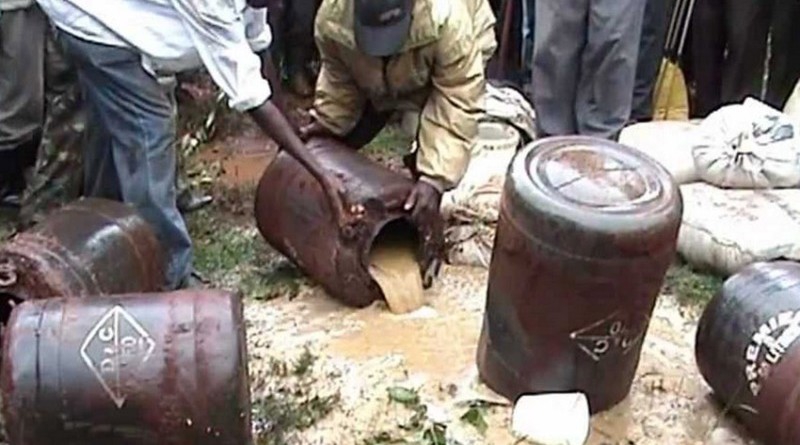 NAIROBI, KENYA: Up to 60 per cent of alcohol in Kenya is illicit and dangerous, more than double previous estimates by the World Health Organisation.
This is according to a new report by the International Alliance for Responsible Drinking (IARD).
Kenya has, however been lauded for the success of its collaborative efforts to deal with the alcohol menace, with Senator Keg, which is produced by East African Breweries Limited, cited as an instance where the government, communities and regulated producers have come together to produce a safe and affordable alternative to bad alcohol.
The report published this week featured 18 countries and stated that more than $1.8 billion was lost because of the illicit alcohol.
Other African countries featured in the report include Zambia, Uganda, Cameroon, Tanzania, Mozambique, Malawi and South Africa.
Read More
"Illegal alcohol, particularly counterfeit and smuggled products, can erode confidence in government standards, enforcement, and in the integrity of legitimate, regulated brands," IARD says in the report.
IARD documented the human, societal and economic cost of the production and sale of the illicit alcohol, with Kenya cited as an example of countries where people have died from taking illicit and dangerous but also a case where good practice has been established in the form of Senator Keg.
Jane Karuku, Managing Director of Kenya Breweries Limited, said: "As a company, we are committed to the production of affordable and safe brews that our customers can enjoy with the full confidence that it will not affect their health."
She concurred with the assertion in the report by IARD that the government needs to create a regulatory environment that allows legitimate and responsible producers and retailers to thrive.