Central Bank of Kenya to vet bank bosses afresh to curb fraud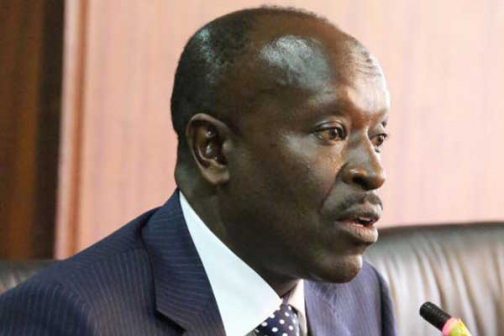 The Central Bank of Kenya (CBK) is vetting bank directors and senior managers afresh in a bid to raise the bar of integrity in the sector.
According to CBK chairman Mohamed Nyaoga, the recent lapses in banking institutions that saw three lenders put under receivership has made the regulator swing into action to restore confidence in the sector.
Mr Nyaoga said the vetting would also assess banks' corporate governance structures. He was speaking yesterday at the Centre for Corporate Governance (CCG) Alumni Grand Reunion in Nairobi
"CBK has put in place stronger governance measures, among them re-vetting of directors and senior managers when they are under any disciplinary action or for any violation of the law or suspected malpractices," he said.
This may see all senior employees of a bank found in integrity-related challenges subjected to CBK queries.
Recovery efforts
According to Nyaoga, most of the banking problems that the market has experienced were related to weak corporate governance being exploited to commit internal fraud.
The banks put under receivership are Dubai Bank, Chase Bank and Imperial Bank. Chase Bank was reopened three weeks after it was placed under statutory management. For Imperial Bank, where about Sh42 billion was lost, the back and forth between CBK and shareholders has led to a long litigation process that has slowed recovery efforts.
CBK now says it has increased vigilance on banks to ensure stability in the industry. According to Nyaoga, the regulator has fortified its supervisory staff and recruited more experts in ICT and auditing to enhance scrutiny.
The development comes at a time when the Institute of Certified Public Accountants of Kenya (ICPAK) is calling on auditors to comply with new accounting guidelines that require greater disclosure of key audit issues.
According to ICPAK chairman Fernandes Barasa, the institute will enforce the International Standard on Auditing (ISA) guidelines that mandate auditors to disclose to shareholders information that was previously the preserve of management.
This is expected to lift the veil on the confidentiality principle that has seen shareholders be in the dark and affected the quality of investment decisions.
CCG has also launched a continent-wide network to promote good governance, riding on its pool of 13,184 members.
"We must see the impact of corporate governance beyond boardrooms into the societal, national and international arena," said CEO Joshua Okumbe, adding that corporate governance has a significant impact on the strategic direction economies take, both at corporate and national levels.