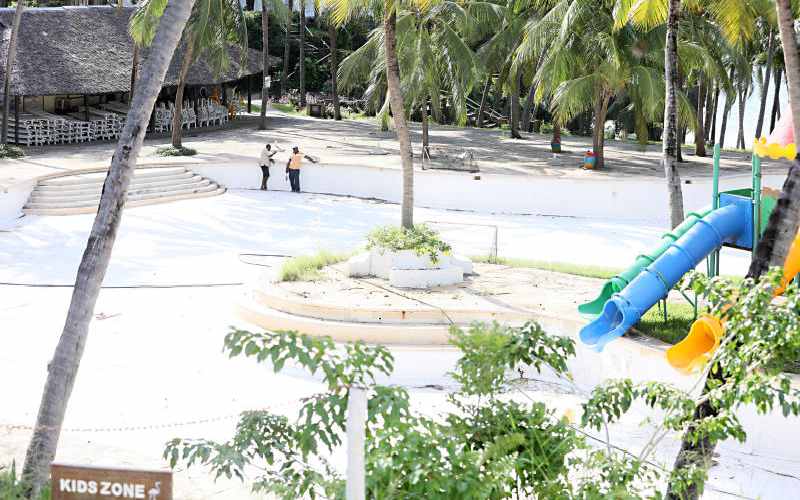 All restaurants, hotels, saloons, spas, second-hand clothes dealers and indoor games hosts in Mombasa have been asked to reapply for licences as part of stringent reopening measures.
These applications will be vetted by the County Covid-19 Emergency Committee co-chaired by Governor Hassan Joho and County Commissioner Gilbert Kitiyo.
Resolutions passed by the committee in a meeting last week had called on the facilities to adhere to both national and county government guidelines and regulations that were published recently.
Joho and Kitiyo said prior to opening, all the entities will be required to fill application forms available on the county's website as well as in sub-county facilities.
Upon application, the facilities will be inspected and vetted, certificates of compliance issued and approval granted for re-opening once all requirements have been met.
There shall be continuous monitoring by a multi-agency team, led by the county Health Department.
Places targeted for re-application before opening include hotels, eateries and restaurants, guest houses, barber shops, saloons and spas, indoor games facilities and outlets of second-hand clothes dealers.
"Some of the clauses will make it difficult for already suffering enterprises to comply. Continued closure of these premises will further erode demand when normalcy returns. In essence, the guidelines do not help the destination to respond and recover from the effects of the pandemic," said Sam Ikwaye, the chief executive of Kenya Association of Hotelkeepers and Caterers (Kahc) Coast branch.
Hotelier, Robert Kiri of Sai Roc Resort, said there was no money to carry out additional works in hotels at the moment.