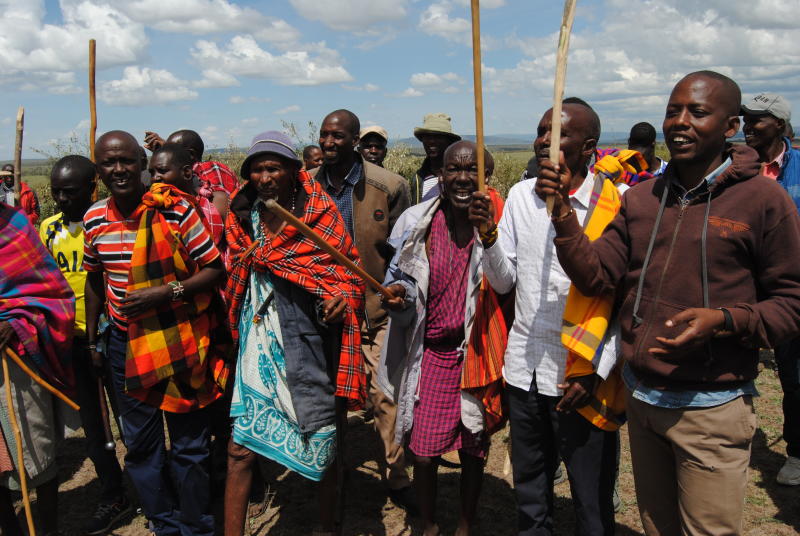 Money & Careers
Land owners say they don't want a new company to manage conservancy.
Tourism activities at Naboisho Wildlife Conservancy in the Masai Mara were disrupted yesterday after more than 400 members invaded the 60,000-acre protected area protesting what they termed measly dividends. The members said they did not want Greater Mara Management (GMM) Limited, a new company, to manage the conservancy. They said the dividend payout was low despite the 11 luxury camps in the conservancy making huge profits. Led by Peter Naurori, the members said they opted to give out their land for wildlife conservation in anticipation of income but their dreams had been shattered by oppressive management.
SEE ALSO: Hotels put on notice over salaries
"As members, we have been kept in the dark on the agreement between the conservancy management and tourism partners," said Mr Naurori.
Dividend earned
The members claimed an owner of about 150 acres got Sh22,000 dividend per month, the amount they said was meagre and exploitative. Another land owner Sanjin ole Kereto said they wanted a short period lease agreement with investors as opposed to the current 25-year one. He said they would revert to their pastoralism activities and crop farming should the management continue oppressing them.