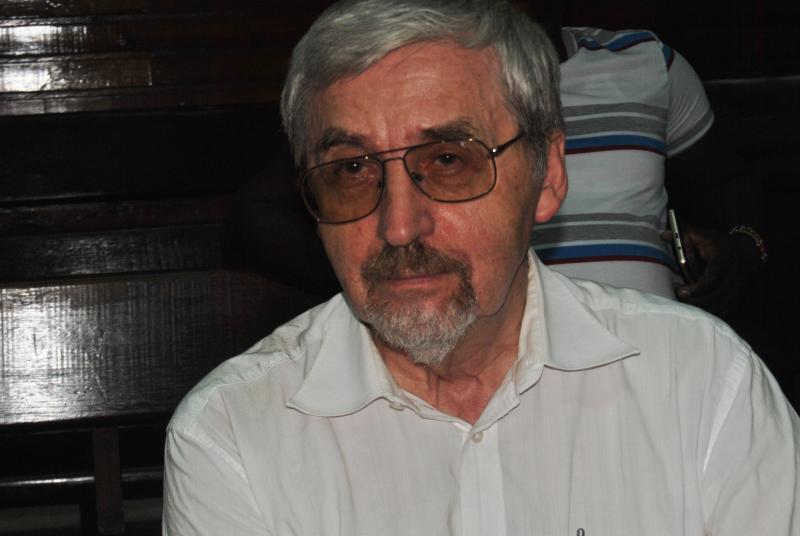 A German tycoon has lost ownership and control of a five-star hotel in Watamu to a Kenyan businessman and his Italian associate following a Court of Appeal decision on Tuesday.
Hans Jurgen Langer (pictured) and his wife Zahra lost an 18-year legal battle for ownership and control of the Sh2 billion Salama Beach Hotel to Issack Rodrot and his Italian partner Stefano Uccelli.
Mr Langer had filed various suits in the High Court and Court of Appeal in Malindi and Mombasa seeking to stop his eviction from the hotel.
Justices Alnashir Visram, Wanjiru Karanja and Martha Koome, for the second time upheld a ruling by Justice Juma Chitembwe dated April 30, 2015, where the judge ordered the hotel to be restored to Rodrot and Uccelli.
This after it was proved that Langer had presented false documents in court in an attempt to gain ownership.
Read More
The judges had established that Langer presented a false judgment purportedly issued by a High Court in Milan, Italy, giving his company, Accredo AG, the right to claim ownership of the hotel from Ventaglio International SA, the mother company to Salama Beach Hotel.
"Specifically, the High Court, in that ruling, made definitive findings to the effect that the statement of admission, as well as the decree, was anchored on a non-existent Milan judgment dated December 14, 2001," read the appellate court judgment.
Local shareholders
It continued: "It was for that reason that the High Court set aside the decree and directed the restoration of Salama Beach Hotel shareholding, management and control prior to December 2009."
In his judgment, Justice Chitembwe directed that Registrar of Companies removes the names of Langer and his wife as directors of the hotel and restore the status of Uccelli and Rodrot as local shareholders and owners.
The same three-judge bench had in December 15, 2017, also upheld Justice Chitembwe's decision sanctioning the eviction.
In 2009, Langer had told Justice Mohamed Ibrahim in Mombasa that he acquired ownership and shares of the hotel through a High Court decree in Milan.
He told Justice Ibrahim that the dispute had its roots in Italy where a company, Adinos AG, gave him authority to recover Euros 827,420 from Ventaglio International SA.
A judgment by Justice Ibrahim dated January 21, 2010 allowed Langer to enforce the Milan decree that awarded his company, Accredo AG, 827,470 thereby making Langer and Zahra directors and owners of Salama Beach Hotel.
But Uccelli produced documents showing the Milan judgement Langer had relied on was fictitious.
"Langer knew very well that there was no judgment from the court of Milan and yet he knowingly misrepresented to Uccelli and to the court that such judgment existed," read the judgment by the Court of Appeal judges.
The judges said a High Court ruling had addressed and made determinations with respect to the alleged Milan judgment, the shareholding and management of Salama Beach Hotel and its assets.
"In our view, this court's judgment dated December 15, 2017, in the appeal, which confirmed the High Court orders dated April 30, 2015, superseded any other orders issued in the High Court; more specifically orders enumerated by the appellant (Langer) with regards to the decree, shareholding and management of Salama Beach Hotel," said Justice Visram.
The appellate court also upheld a separate ruling by Justice Weldon Korir that dismissed Langer's application to stop his eviction. "In our view, the orders by the learned judge had been conclusively determined by the ruling dated April 30, 2015 and the judgment of this court dated December 15 2015."