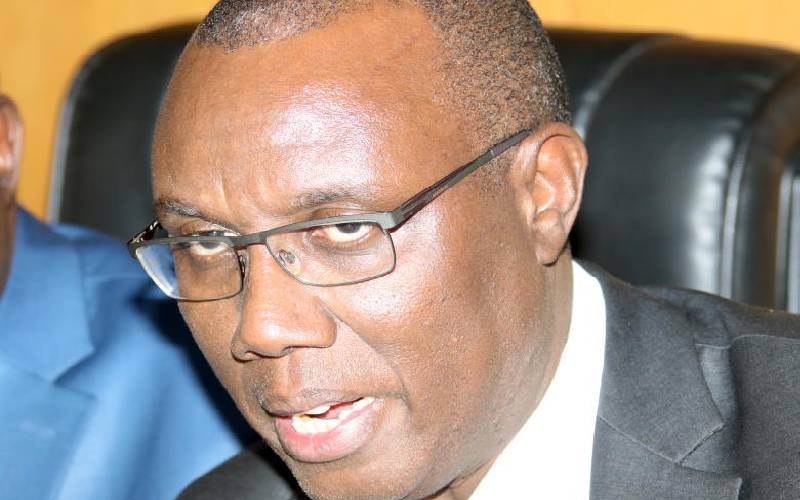 Poor Kenyans may soon start receiving a monthly stipend from the Government. This is after National Treasury came up with regulations creating a Sh2 billion social assistance fund for the provision of social assistance for poor and vulnerable persons. Individuals in abject poverty may pocket between Sh2,000 and Sh3,000 per month, although the regulations are silent on the exact amount. This is an expansion of the country's social assistance programme that has for while benefitted only the elderly, persons with disability and vulnerable children.
SEE ALSO: Spending Sh1,000: More Kenyans are working for finer things in life
"A person in extreme poverty shall be eligible for social assistance under these regulations if that person suffers from severe deprivation of basic human needs, including access to food, safe drinking water, sanitation facilities, health, shelter, education and access to information on same," reads part of the regulations. Official data shows that as of 2016, 8.6 per cent of Kenyans (3.9 million people) are extremely poor. This represents 682,000 households. Most of the poor Kenyans, according to a report by the Kenya National Bureau of Statistics (KNBS), live in rural areas. Households and adult individuals whose total monthly consumption expenditure per person is less than Sh1,954 in rural and peri-urban areas and less than Sh2,551 in core-urban areas respectively are considered to be "hardcore poor" or live in "hardcore or extreme poverty," according to KNBS. According to the national statistician, those in extreme poverty lived in conditions of abject poverty and were unable to afford the minimum required food consumption basket even if they allocated all their expenditure on food alone. "Extreme poverty incidence remains highest in rural areas, where 11.2 per cent of residents (3.2 million individuals) were hardcore poor. The results further indicate that six per cent of households were extreme poor," said KNBS in the report.
SEE ALSO: Treasury to try re-introducing betting tax by December
Apart from the Exchequer, the fund will also mobilise resources from development partners and other sources. The allocation of the fund will be done in the current financial year. Currently, the Ministry of Devolution is the one that has been overseeing all welfare programmes. In the 2019/20 financial year, Treasury set aside Sh30 billion for social safety nets, with slightly over half of it going to the elderly persons. Orphans and Vulnerable children were allocated Sh7.9 billion while hunger safety got Sh2.3 billion. People with severe disability will get Sh1.1 billion while Sh1.2 billion will go to the Children Welfare Society. Anyone found guilty of misappropriating the funds will be slapped with a fine of Sh10 million or spend five years in jail. Abuse of social assistance by beneficiaries, for example by using the funds on unintended reasons, will also lead to termination.