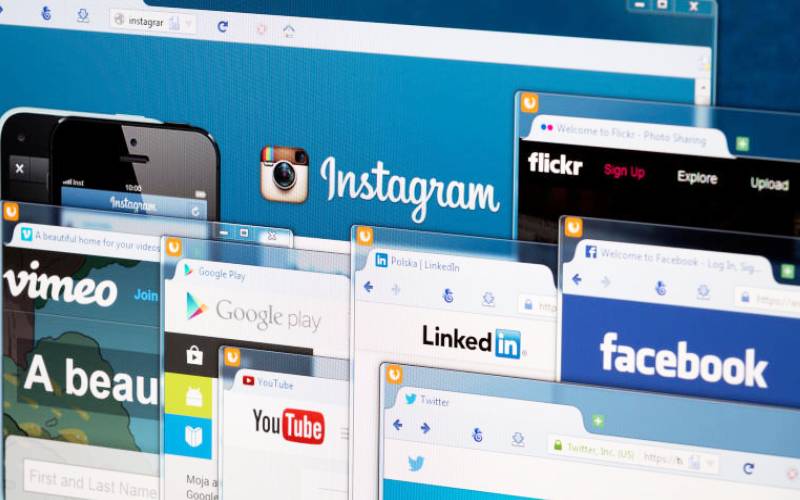 Kenyans were recently treated to a distressing case that played out on live TV and social media, highlighting the challenges of safeguarding children's rights in an increasingly digitised economy. A 14-year-old talented professional gymnast who recently captured the hearts of many accused her former manager, Joe Mwangi of exploiting her and her single mother, Magdalene Syombua. The gymnast, who has performed globally meeting with influential leaders including President Uhuru Kenyatta and Paul Kagame of Rwanda, said the former manager collected all the money and that she and her mother were left destitute.
SEE ALSO: Constitutional moment must involve all citizens
Her former manager fought back, stating he had made direct payments to the mother, who later admitted the same. This stoked a heated debate with social media users raising the concern of the protection of the child amid reports of pornography and exploitation. As the Internet, social media and smartphones become more mainstream and accessible to younger populations, the concern is growing that the State and regulators are ill-equipped to enforce traditional laws for child protection onto the dynamic and volatile digital space. According to a new study from the Pew Research Center, the majority of Kenyans fear that mobile phones and the Internet is having a negative impact on children. The study that looked at smartphone and social media use in selected emerging economies found that 67 per cent of Kenyans were very concerned about children getting exposed to harmful content using their mobile phones. At the same time, 46 per cent of the parents in the study revealed they monitor what their children are accessing on their mobile phone and also try to limit how long they use their devices.
SEE ALSO: Saba Saba: Activists raise red flag
Conventionally, protecting children from exploitation and abuse in Kenya has been focused on ensuring free primary and secondary education and laws under the Employment Act and Children's Act that provide a legislative framework. Article 53 of Chapter Four of the Constitution provides for every child a right to be protected from abuse, neglect harmful cultural practices, and hazardous or exploitative labour. It also says the child's best interest is of paramount importance in any matter concerning children. The Employment Act defines child labour as a form of slavery that includes child trafficking, use, and procurement of children for prostitution, procuring children for illicit activities such as drug trafficking and exposing them to work that can harm their health and safety. The challenge has traditionally been that most forms of child exploitation and child labour happen away from the eyes of the State and child protection services such as domestic settings, small family-run businesses, and farms. The US Bureau of International Labour Affairs (BILA) says children in Kenya engage in the "worst form of child labour including in agriculture and commercial sexual exploitation. In its report for 2017, the BILA found that 85 per cent attend school despite a mandatory requirement by the government for all children to be enrolled for primary free education.
SEE ALSO: Embrace Saba Saba ideals as we commemorate this day
At the same time, 35 per cent of children in Kenya is reportedly engaged in work including farming, livestock herding, fishing, construction, domestic work and street vending. The State initiatives including the national policy on Elimination of Child Labour (2016) and the National Plan of Action against Sexual Exploitation of Children have been inadequate in stemming the problem primarily due to gaps in enforcement. The Directorate of Criminal Investigation (DCI) recently said it had opened an investigation against the gymnast's former manager for possible charges against child labour and offences against the Children's Act.
Social media
As more parents and guardians allow their children access to smartphones, protecting them from the dangers of social media and the Internet is becoming even harder for authorities. UNICEF says children are especially at risk of exploitation and privacy violation in the digital marketplace compared to adults. "On one hand, the Internet offers children a way to connect and learn away from the physical oversight of adult authority figures," explains a study commissioned by UNICEF in part. "Communications that previously required the clandestine passing of notes behind teachers' backs can now take place on social networks, and information that could formerly be accessed only under the watchful eye of a librarian is now available in an unbridled way." While this has enhanced children's autonomy and independence and accelerated the learning, kids remain most vulnerable to threats to their privacy compared to any other demographic. "Children's privacy online is placed at serious risk by those who seek to exploit and abuse them, using the Internet as a means to contact and groom children for abuse or share child sexual abuse material," explains the report in part. "Laws designed to facilitate the prevention and detection of crimes against children online often mandate Internet monitoring and surveillance, incentivise intermediaries to generate and retain personal information, and provide authorities with access to privately-held data," states the report in part. Parental control mechanisms to monitor and restrict Internet access that includes installing spyware apps into smartphones have been criticised for exposing children's online activities. In the dispute between the gymnast and her manager, it emerged that he had installed a spying app on her smartphone that allowed him to see the websites she visited and even read her WhatsApp messages. "In practice, respecting children's privacy is often a difficult balancing act," explains UNICEF. "Some interferences with children's privacy are clearly justifiable; until children have the capacity to make fully informed decisions."