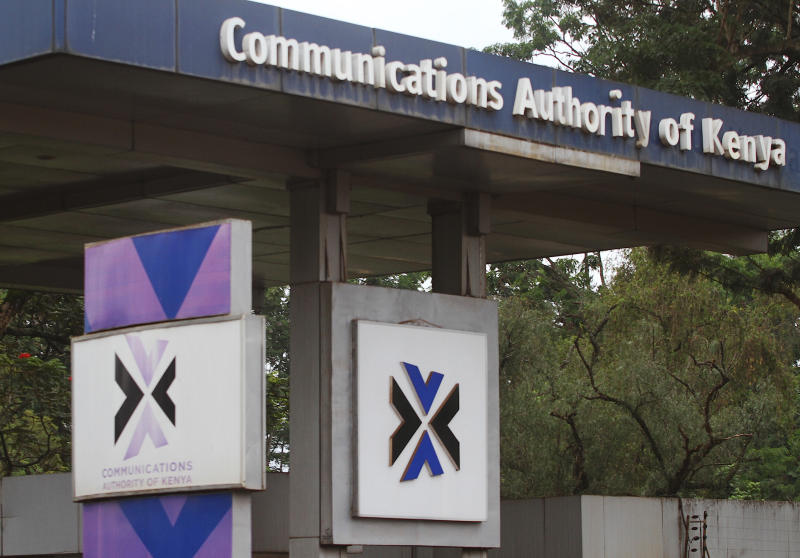 Few State regulatory agencies have experienced the boardroom wrangles the Communications Authority of Kenya (CA) has endured in the recent past. Since the CA was spin-off the Kenya Posts and Telecommunications Corporation (KPTC) in 1999, virtually no board of directors or director-general has served a full term without a legal suit challenging their authority or a key decision. Outgoing director-general Francis Wangusi served more than 25 years at the government agency and his exit last Thursday, just like his ascent to the top office, embodies the clash of interests undermining operations at the giant regulator.
SEE ALSO: LSK takes snooping battle to Supreme Court
Insiders say, at the heart of the conflict is the struggle to control billions of shillings in licenses and fees the authority collects each year. There are also State officials and business people pulling the strings in the background. Last Thursday, CA board chairman Ngene Gituku announced the appointment of Mercy Wanjau to replace Wangusi at a chaotic press conference that betrayed the tensions bubbling underneath. "The appointment that takes effect immediately has been made following extensive consultations with relevant stakeholders in order to ensure that CA continues discharging its regulatory mandate seamlessly," Mr Gituku said. The appointment, however, came less than a week after a court order was issued directing Wangusi to remain in office until next week Tuesday when a suit challenging the authority of the board of directors will be heard. The Consumer Federation of Kenya (Cofek) CEO Stephen Mutoro who filed the suit now accuses the ICT Cabinet Secretary and board chair of impunity and breaking the law.