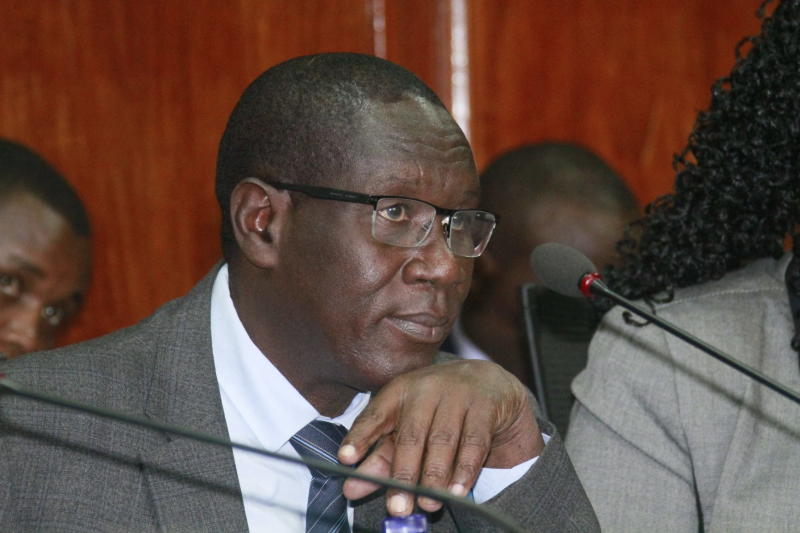 The Communications Authority of Kenya (CA) board yesterday appointed Mercy Wanjau as the acting director-general amid a raging succession row at the regulator.
Wanjau, who is CA's Director Legal Services and Board Secretary, replaces Francis Wangusi whose second term in office lapsed yesterday.
The decision by the board to appoint Mrs Wanjau came despite a court order issued by the Employment and Labour Relations Court directing Wangusi to stay on until next Tuesday when a suit challenging the process will be heard.
Board Chairman Ngene Gituku said in a terse statement at a press briefing at the CA offices in Nairobi Mrs Wanjau's appointment was made to avoid a leadership vacuum.
"The appointment that takes effect immediately has been made following extensive consultations with relevant stakeholders in order to ensure that CA continues discharging its regulatory mandate seamlessly," said Mr Gituku.
Mr Gituku, other board members as well as ICT Ministry officials, including Principal Secretary Jerome Ochieng all declined to answer any questions following the announcements.
When pressed if the Government was concerned about a possible legal challenge over the appointment of Mrs Wanjau, Mr Ochieng said: "The board chairman has all the answers."
The Consumer Federation of Kenya (Cofek) and activist Okiya Omtatah, who have ongoing suits challenging the composition of the top CA leadership, said they would file contempt of court charges against Mr Gituku and ICT Cabinet Secretary Joseph Mucheru.
"This is a clear case of contempt of court and we will be challenging it in court and seeking to have CS Mucheru and board chairman Ngene Gituku arrested," said Cofek Secretary-General Stephen Mutoro.
"This appointment displays the impunity of the CS to have his handpicked candidates lead the CA."
Cofek had filed an application at the Employment and Labour Relations Court challenging the replacement of Wangusi on grounds that the board of the CA is not properly constituted.