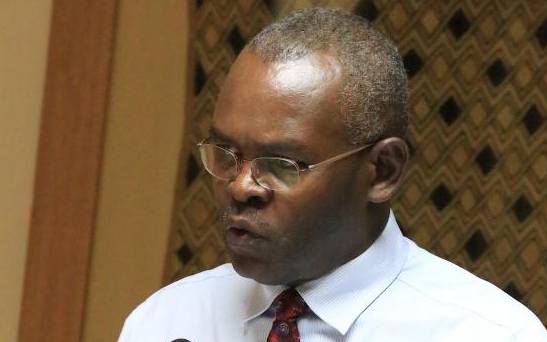 Government suppliers owed less than Sh10 million will get their dues before the end of the month, the National Treasury has assured. Treasury Principal Secretary Dr Kamau Thugge said yesterday the Government had set aside Sh10 billion to clear supplier debts owed to the disabled, women and the youth under the Access to Government Procurement Opportunities (Agpo) initiative. However, those owed Sh10 million and above will have to wait longer as Treasury vets their contracts, with payments scheduled to begin after July 1 when the new financial year kicks in. "We agreed with Parliament that we should clear most pending bills under Agpo, which are below Sh10 million. Those will be paid by the end of the financial year. The bigger ones we will look at them and continue to pay afterwards," said Dr Thugge in an interview.
SEE ALSO: President Uhuru signs six Bills into law
During the 56th Madaraka Day celebrations on June 1 in Narok, President Kenyatta read the riot act to his ministers to pay suppliers within the month. The order may not have been practical given the amount of pending bill claims accumulated over the years and the time it would take to verify which are authentic. A report by Genghis Capital puts pending bills at a whopping Sh400 billion, which have been accumulated by counties and the central government over the last few years. Officials estimates are, however, unavailable, with the Controller of Budget as of June year putting counties' and the national government's debt to suppliers at more than Sh200 billion. A Treasury report to the National Assembly showed that the State owes local traders about Sh29.3 billion, though suppliers insist total pending bills run into hundreds of billions.