You've veered off course, investors tell KQ managers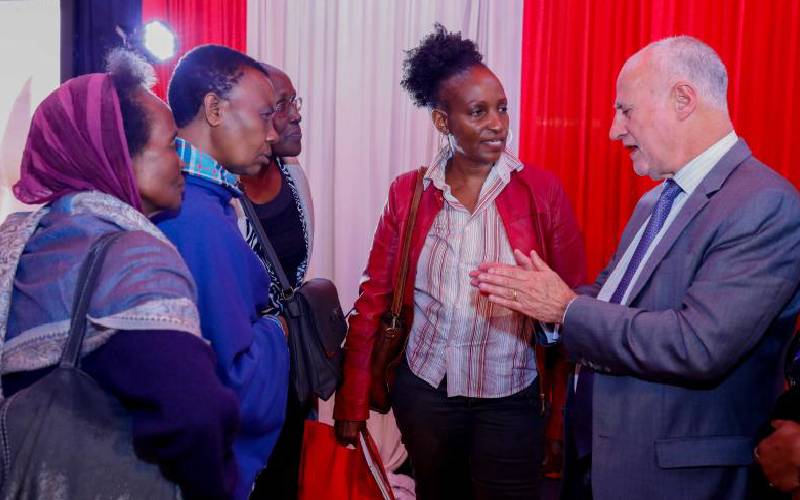 Kenya Airways (KQ) shareholders have questioned the impending departure of the airline's boss Sebastian Mikosz, saying it casts doubt on its turnaround plan.
Mr Mikosz, who joined KQ in June 2017, said last month he would be leaving the airline by December this year, citing personal reasons.
He was hired on a three-year contract, which was set to lapse in June next year and would have been eligible for another term based on his performance.
Mikosz's departure and its implication on the airline's turnaround plan took centre stage at the Annual General Meeting in Nairobi yesterday, with retail shareholders saying it could be an indication that he had realised the national carrier cannot be salvaged.
The shareholders said they had placed much hope in him, considering his success in turning around LOT Polish Airlines in his native Poland.
"When you came two years ago, we had hoped that you would turn the company around. What happened? We do not understand why you are leaving. Were you pressured to leave or are you resigning voluntarily?" posed Consolata Kamau, a shareholder.
The retail investors have a combined shareholding of 1.66 per cent in the airline following a dilution after a restructuring of the company in 2017.
They previously held a combined 24 per cent stake in the airline.
Despite their insignificant stake and the fact that other shareholders can overrule them based on the size of their stake, KQ and other listed firms indulge them as it is also a legal requirement.
Treasury owns 48.9 per cent while KQ Lenders (a consortium of banks that converted debt to equity) has 38.09 per cent shareholding.
"I am going home a very disappointed person. You (Mikosz) told us you have a history of reviving collapsed airlines. Was this too difficult for you?" questioned Daniel Kimotho, another shareholder, adding that Michael Joseph, the airline's chairman, had so far also not lived up to expectations.
"The CEO came and gave us a lot of hope and now he is leaving. Maybe he has seen that this airline might never turn around."
Mikosz, however, tried to appease the shareholders, saying he was leaving behind "an able team" to steer the airline out of the current turbulence.
He is leaving at a time when debate is raging over a failed attempt to have KQ run the Jomo Kenyatta International Airport (JKIA). The plan has been opposed by different players, including the Kenya Airports Authority (KAA).
"It is a personal decision (to leave), but there is a fantastic team which can continue with the strategies that we have been implementing. You have to be patient as shareholders. You may have expected a quick turnaround, but it is a process that will continue with or without me," he said.
Chairman Joseph, meanwhile, said they had not made much progress in returning the airline to profitability owing to a shortage of funds.
"We did not succeed in bringing new cash into the company after restructuring two years ago. This was one of the intentions of the restructuring," he told shareholders.