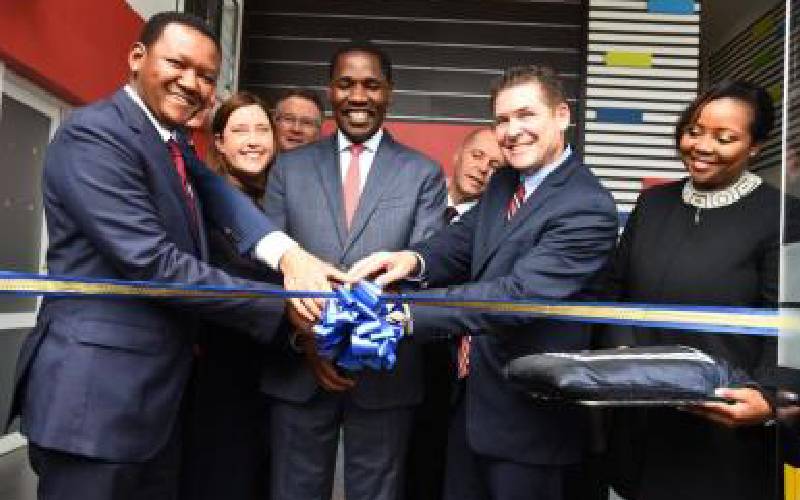 Manufacturers are set to save 30 per cent on energy costs after the adoption of new tax rebates in a month's time. Industrialisation Cabinet Secretary Peter Munya said Kenya lags behind its neighbours in power pricing and this was negatively impacting local industries. He said that the "robust reduction" was only waiting for adoption by Cabinet. "Looking at cost of power across our region, Kenya has not been competitive in terms of pricing," said the CS.
SEE ALSO: 10 recover from Covid-19
Mr Munya was speaking at the official opening of a Sh7 billion Mars Wrigley Confectionery factory in Athi River, Machakos County yesterday. Speaking to journalists later, he said a framework had been laid out by ministries of Treasury and Energy and his docket. "In a short time, the rebates will be adopted by Cabinet … maybe in another month. They will bring down the cost of power by 30 per cent from the current kilowatt per charge," said the CS. Manufacturers have been complaining of high power bills that are making locally made products less competitive. Early this month,
The Standard
reported that several companies were planning to relocate to Ethiopia where power is relatively cheaper.
SEE ALSO: Machakos dawn accident claims 5 lives, scores injured
Munya officiated the opening of the factory on behalf of President Uhuru Kenyatta and said that Jubilee was committed to working with the private sector to grow the manufacturing sector from 8.4 per cent to 15 per cent of gross domestic product by 2022. "We are comprehensively consulting with manufacturers and other stakeholders to collectively identify reforms and investments that can improve the business environment," he said in a speech read on behalf of President Kenyatta. The facility is expected to churn out 7.8 billion pellets of chewing gum annually. It will produce popular brands including Big G, PK, Doublemint, Juicy Fruit, Skittles and Orbit. Mars Wrigley Confectionery Regional Managing Director Duncan McCulloh said the plant offered over 200 jobs and would offer hundreds more each year across its value chain.
SEE ALSO: Proposed regulations for tea industry will do more harm than good
The facility will serve a market of more than 14 countries, including Rwanda, South Sudan, Djibouti, Ethiopia, Uganda and Tanzania. "Increased capacity made possible by this new facility will contribute significantly to the scaling up of our existing entrepreneurship programme," said Mr McCulloh.