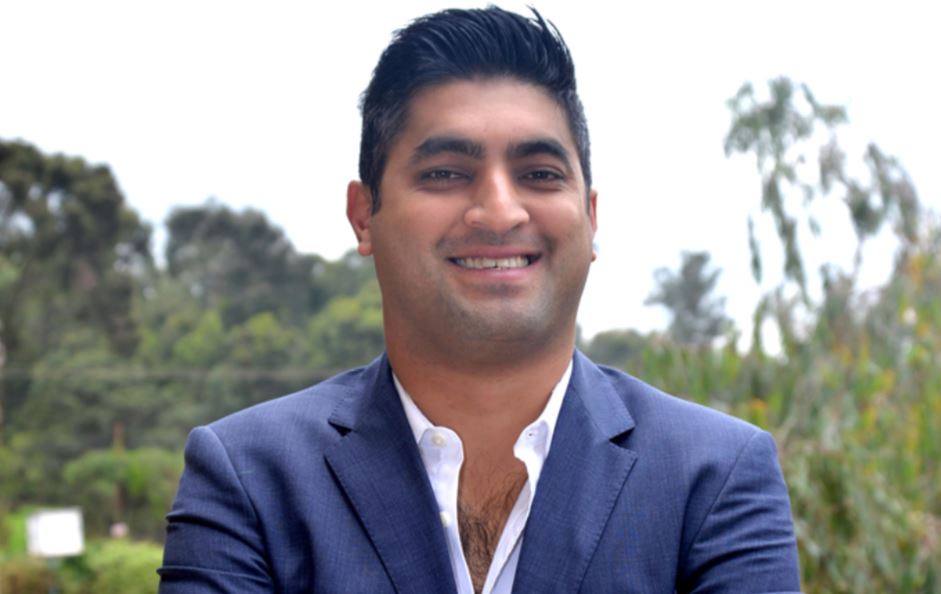 Hustle
I grew up in wealth, and then my family lost everything, and our company went into receivership
"I grew up in wealth, and then my family lost everything, and our company went into receivership," says Zameer Verjee. He's the founder of Studio AZ, an architectural and interior design company. "It was hard starting from scratch, but the instinct to survive drove me forward." Zameer, 30, formed Studio AZ in 2012. In 2016, he made the
Business Daily Top 40 Under 40
. In 2017, he was one of only two Kenyans who featured in the coveted Forbes Africa Top 30 Under 30 entrepreneur list. Most recently, he won the five-star accolade award of Best Residential and Commended Commercial Designer at the International Property Awards (Africa and Asia), which took place in Dubai. He speaks to
Hustle
about rebuilding a family legacy from the bottom up.
Many people see your name and assume you must have succeeded because you come from a wealthy family. What's the real story?
We did have money, yes. I'm a seventh-generation Kenyan. My family's businesses date all the way back to the late 1800s when my forefathers arrived in Kenya. In 1922, my great grandfather was one of the designers of Khoja mosque. We branched into fisheries and transportation but lost everything in 2010, and when I say everything, I mean everything, down to the last pen. It was a struggle for me to complete university in the UK where I was studying building economics. I came back home to the daunting uncertainty of an insecure future. All I had was £400 (Sh52,000). I needed a place to stay and a way to make a living. My parents were in such dire straits that they couldn't really help. I had only one option and that was to survive; it's with this mindset that I grew my business. Take us through what Studio AZ does, specifically. We design and construct residential and commercial properties, and offer end-to-end services, including the interior finishes. Clients have different requirements; sometimes we'll be asked to build something from the ground up, other times we'll consult or oversee a project and other times, do the interiors.
What's the biggest project you've been on?
We were contracted to design the interiors of Western Heights, which is a 14-floor building in Nairobi's Westlands. We designed the auditoriums, lobbies, lifts – basically all the common areas. That took about a year, from beginning to end.
What is the process, from concept to actualisation?
The very first thing is pitching to the client after they give you an initial brief. The pitches are intense because you have to paint the complete picture from vision to execution. Once the pitch is won, you go into more detail because clients have specific needs and no two projects will ever be the same. We talk budget, preliminary drawings, structure, colours, timber, furnishings, fixtures, anything you'd find in a building or a home. After we bring in quantity surveyors to give us a bill of quantities, and we acquire all necessary licences and approvals, we start a tender process to get suppliers for the goods we'll need. Currently, we're working on eight fit-outs for the new wing of Sarit Centre.
How did you go from having Sh52,000 to handling multi-million-shilling projects?
It really boils down to my personal policy, which is that no job is too small. We started small. My first contract was to design a stand at an expo. I charged Sh10,000 and spent four days on-site making sure we got everything right. It seemed like nothing money, but from that job, I got a referral to renovate a bedroom in Kiambu. Over five years, the client gave us more and more of the house to work on, including another referral, which was a contract to build a 9,000-square-foot state-of-the-art home, with a gym and a swimming pool in Karen. This project took 18 months. We get projects that last 24 months and some that last a week. The shortest one I've taken was to renovate a toilet in residence.
How did you fund your initial projects, given that you didn't have much start-up capital?
I didn't have start-up capital at all. I don't even count the £400 because I needed it for other things, such as rent. I spent my first three years of business living and working from the back of someone's house in the servant's quarters. What helped was that my clients paid deposits up front, money which I used to run the business. We eventually stabilised and moved to an office. We currently have 12 members of staff and 28 site workers, though this figure varies depending on job requirements. We moved from making losses in our first year of business to handling contracts worth Sh30 million.
What do you consider your most iconic work?
It's hard to pin that down because each project is unique. I have, however, been very inspired by the work I did for a vernacular radio station. What I liked most about it was the leeway the client gave us to create. The result was a dynamic mix of urban and sophisticated concepts set against the traditional core of the station. Another inspirational one for me, was designing the rooftop at J's Karen Rooftop Bar and Restaurant, where I enjoy hanging out. If I had a dream job, it would be something like the Dubai International Airport or the Dubai Fountain on the manmade Burj Khalifa lake. I find satisfaction in changing the landscape of a place, changing how we build by using the right materials in the right areas. Architecture should complement its surroundings, as should interior design.
What are the difficulties of your job?
At the onset, it was getting back up again. On one hand, it's easier to rebuild because at least you know the landscape and have an idea of what was lost and how to replace it, but on the other hand, it's daunting because you're also very clear on how far you need to go to return to what you once had. There's always the fear and doubt that you might not make it. The mindsets of someone who's never had a car and someone who once had a fleet of cars and now has none, are very different. Both want the same thing, success, but the mental battles are hardly ever similar.
How did you deal with yours?
Believing in the almighty God, I'd put that first. Then surrounding yourself with the right people, and that doesn't necessarily mean the people closest to you, because the people closest to you are not always the ones who want the best for you. You have to possess self-belief and hold onto the truth that there is always a way, always an option as long as you persevere and refuse to give up.
[email protected]