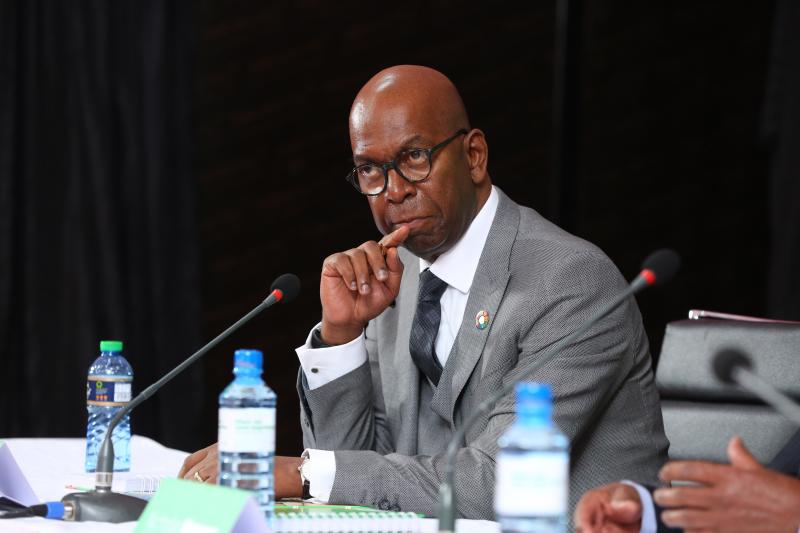 Safaricom has reported half-year results for period ended September 2018 where net profit went up by 20.2 per cent to Sh31.5 billion.
Absolute revenue increased by Sh2 billion from Sh17.5 billion to Sh19.5 billion while growth went down by 20.2 percent from 31 percent in 2017 to 10.8 percent in 2018.
The giant telco's mobile data revenue recorded an upward trend of 10.8 percent to Sh19.5 billion a 67.3 percent increase, SMS platform marked a decline in revenue by 1.2 percent to record Sh8.8 billion.
Fixed data which contributes 3.3 percent of service revenue increased by 21 percent to Sh3.9 billion by September.
Safaricom Chief Executive Officer Bob Collymore said, "We continue to leverage the power of mobile technology and diversify our sales mix with M-PESA now accounting for 30 percent of total service revenue, up 3 points year on year. We are excited about the future prospects of portfolio expansion and diversification."
Read More
Total service revenue rose by 7.7 percent to Sh118 million resulting from M-Pesa transactions whose revenues increased to 49.9 percent year-on-year from 0.9 percent in 2017 contributing 30 percent of service revenue.
"During the first six months of the year, M-PESA was the main driver of growth, contributing 64% of service revenue growth, further accelerating displacement of traditional voice and messaging services," Bob Collymore said.
Voice data which contributes 16.5 percent of service revenue increased slightly by 1.4 percent to Sh48 billion marking a 10.8 percent YoY while bundle revenue contribution increased from 61 percent to 74 percent in three years.
New businesses contributed 27.2 percent of M-Pesa revenue from 15.8 percent in a period of three years.