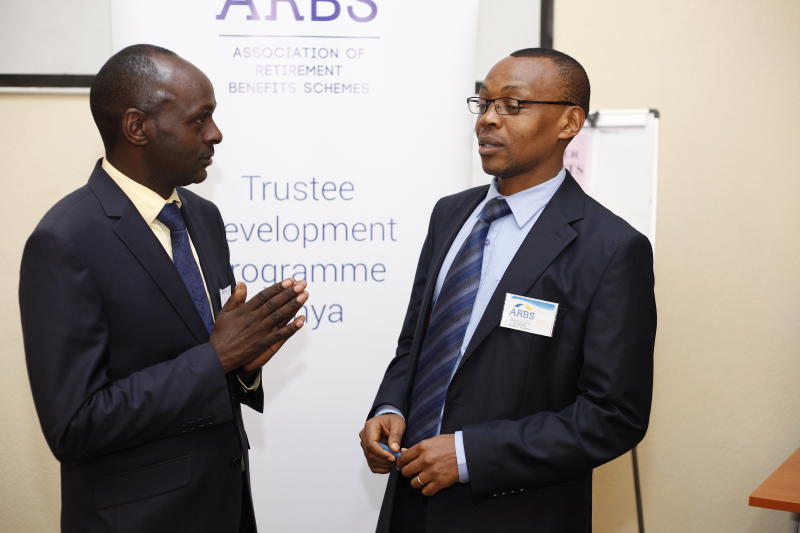 Pensioners stand to lose billions of shillings from their contributions to pension schemes if the proposed Robin Hood tax comes into force, industry players have said.
Section 31 of the Finance Bill 2018 has proposed a new Robin Hood tax of 0.05 per cent on all bank transfers of Sh500, 000 and above.
If the Bill, which is currently before Parliament, is passed into law, it will come into effect on October 1 this year.
According to the Association of Retirement Benefits Schemes (ARBS), the umbrella body for all pension schemes in the country, the proposal will have a huge financial implication on the operations of pension schemes as it means they will lose money every time they carry out a transaction where large amounts are involved.
ARBS Chairman Simon Nyakundi said at a press briefing in Nairobi yesterday that pension schemes make such transfers on a daily basis, for instance, when processing members' contributions from employers and when they make payments to those leaving employment.
Read More
The schemes also make large cash transfers when investing funds on behalf of their members in different sectors of the economy such as real estate and shares on the Nairobi Securities Exchange.
"The pension industry is currently worth Sh1.2 trillion. Many huge transactions happen every day that run into billions of shillings. This is the cash that this tax proposal is going to hit," said Mr Nyakundi.
"We have approached Parliament's Finance and National Planning Committee and asked them to omit pension schemes from this Act or delete this section from the Finance Bill altogether," he added.
If the proposal sails through the House, it would mean for every bank transfer of Sh500,000, pension schemes would pay a levy of Sh250.
Free healthcare
In his budget speech, Treasury Cabinet Secretary Henry Rotich made a case for implementation of the tax, saying the levy would be used to fund free health care for all, which is one of the pillars of President Uhuru Kenyatta's Big Four agenda.
"Our economy has a well-established financial sector in the region with significant sums of money transferred monthly," said Mr Rotich.