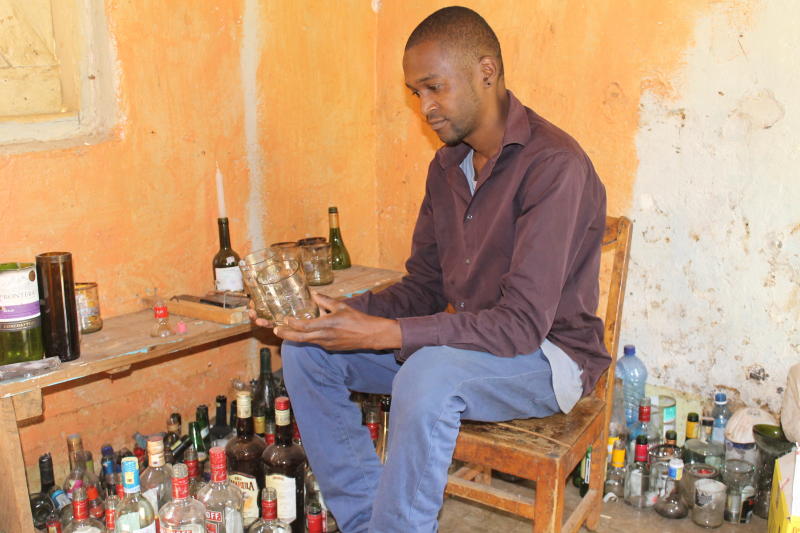 I make flower vases and jars from bottles from my home in Likii estate within Laikipia East. I started the business five years ago after I lost my job in Nairobi following a tragic road accident that left me severely injured. I collect used bottles from dumpsites nearby bars or borrow from liquor shops. I make a line round the bottle at a predetermined size for easier separation. I use a candle to heat the bottle at the line by rotating it while holding on each end. I repeatedly heat it until I hear a slight cracking sound and the bottle breaks apart.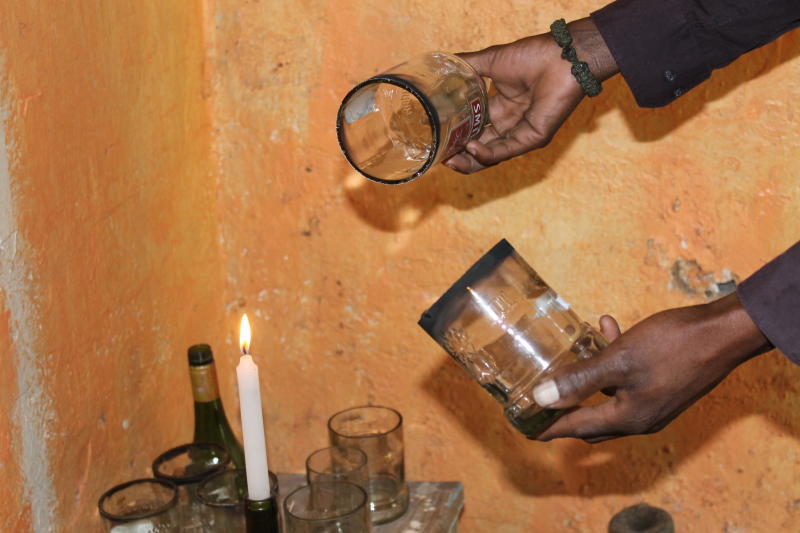 I later smoothen the sharp and uneven rim using a sandpaper attached to an electric machine for faster results. I take five minutes to complete the process.
SEE ALSO: Kuguru: What being in business for 47 years has taught me
The glasses are then washed to remove the labels before selling. I sell to wine and spirits shops and bars within Nanyuki town and outside the town.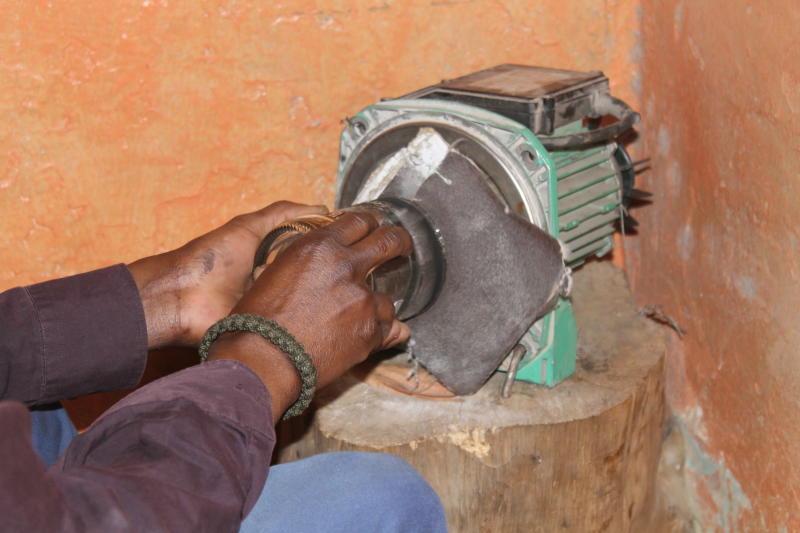 I make 60 glasses in a week and sell each at Sh100. In a good day make Sh6,000 and Sh3,000 when demand is low. Some clients bring their preferred liquor bottles and describe their favourite sizes of glass or flower vases. Lack of enough labour is a challenge I have been experiencing because I have to go collect the bottles myself and do the other activities and it's time consuming.
SEE ALSO: The hardest thing I faced when starting my business…
The youth should not selective when it comes to employment. I pay my bills through this business and production cost is low.
(Hezekiah Gatonye, 31)