Plan mooted to speed up cargo clearance at Nairobi terminal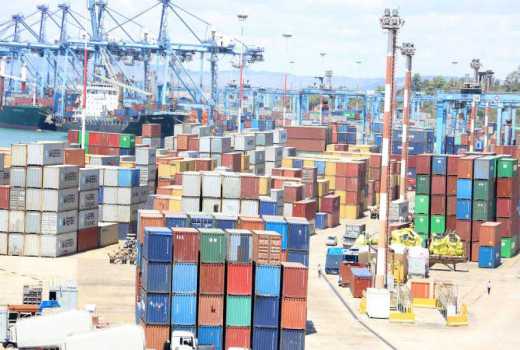 Importers could clear their cargo arriving through the port of Mombasa in six hours following the amendment of the East Africa Community Customs Management Act (EACCMA).
The Act if implemented by the Kenya Revenue Authority (KRA) will allow for advance cargo profiling, which will enable direct loading at the port for containers headed to the Inland Container Depot (ICD) in Nairobi through the Standard Gauge Railway (SGR).
It is among a new raft of incentives the Government is throwing at importers who have stuck to trailers a month since the SGR cargo service was launched. Weekend Business last week pointed out the long time of upto a month taken to clear a container headed to the ICD as among reasons the SGR cargo service has failed to roar to life.
Truckers charge between Sh60,000 and Sh80,000 to ferry a container loaded with cargo from the port to Nairobi while the SGR charges Sh30,000.
KRA says it is committed to clear properly documented cargo within six hours to ensure seamless facilitation from the port to the ICD for release of cargo.
The ICD has a cargo handling capacity of 180,000 20-foot equivalent units (TEU) per annum and is being expanded to increase this to 450,000 TEU. It has, however, been starved of cargo since it was launched at the end of last year.
Commissioner of Customs and Border Control Julius Musyoki says that ability to profile cargo in advance will enable lodgment of manifest on departure by vessel from last port of call hence speeding clearance.
"With the amendment of this Act, we will now be able to receive cargo profile in advance. This will subsequently create room for direct loading from the Port. This is essential as it will significantly reduce the clearance time to six hours for the pre-arrival clearance cargo," the Commissioner said.
Take a quick survey and help us improve our website!
Take a survey
INFORMATION EXCHANGE
As part of the plan importers and exporters will be allowed to make amendments on the manifest to allow change of destination port. This will be done without any charges.
KRA will also link its Integrated Customs Management System (ICMS), with other partner government agencies such as the Kenya Ports Authority (KPA), Port Health, KenTrade and the Kenya Bureau of Standard (KEBS).
"This will go a long way in making cargo intervention and information exchange faster and efficient," said Musyoki.
The Government has been in a tug of war with freighters who accuse it of having not involved them in the conceptualisation process of the SGR cargo service.
"Even if they decide to offer free transport they will not get cargo because for you to place your goods on top of a wagon it must make business sense," William Ojonyo, the chair Kenya International Freight and Warehousing Association (KIFWA) told Weekend Business last week.
"It is more about efficiency and the Kenya Ports Authority (KPA) is still very slow. Remember when cargo stays for more than four days it goes to storage which has to be paid for."
Other key initiatives KRA says it has for enhancing efficiency at ICD include introduction of Smart Gates, establishment of Integrated Scanner Command Centre, provision of additional scanners and application of data driven insights for security and risk management.
To fight drought, involve communities
According to the latest information from the Meteorological Department, rainfall will be poorly distributed in April, May and June, and this will have a serious impact on agriculture