Moses Kuria's call for third horse is good food for thought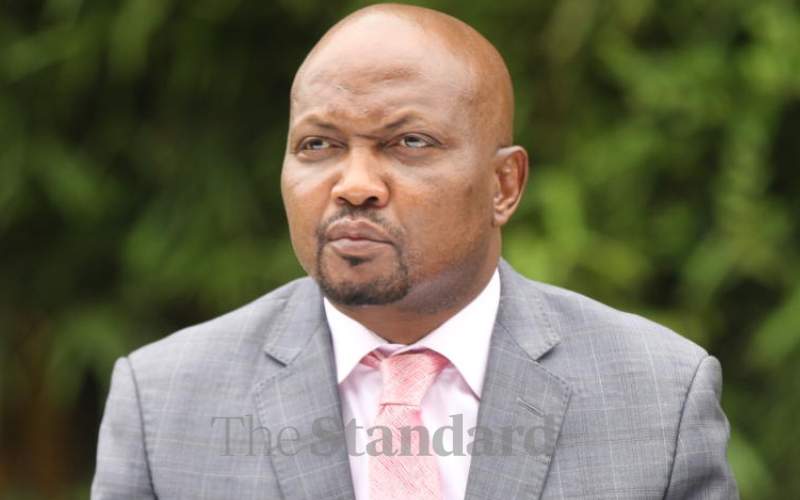 "Don't fall for sloganeering and empty rhetoric." This might sound cliché but when it came from someone once considered the bad boy of Kenyan politics, it carried some weight.
The Moses Kuria who appeared on last week's JKL on Citizen TV was a more reflective and refined politician. He told my colleague Nzau Musau in an interview in The Saturday Standard, "Kenyans are looking for a ticket that will excite the key voting blocks of youth and women… it cannot be the usual cast."
Many share in his frustration at the unrealised gratification since crowds chanted "Yote yawezekana bila Moi" at Uhuru Park in 2002 as Mwai Kibaki took over from President Daniel T. Arap Moi. Or the transition from President Kibaki to President Uhuru Kenyatta in 2013 and a new Constitution to boot.
And now, facing another transition, history seems to be bound to repeat itself yet again. In Animal Farm, George Orwell warns of the "corruptions of propaganda, of slogans that were rewritten to suit the power brokers, of the machines of state oppression, of good intentions lost and historical hopes sacrificed…"
The point is, we have experimented with democracy with the same results every time. Something needs to change.
Kuria's advice that we vote "for an onion or pepper" in the likely eventuality that we "cry", we would know what we voted for carries powerful imagery and would be good humour were it not that this is the typical fashion of blaming the victim.
Put it another way; his was a candid admission that the second liberation has metastasised into a struggle for politicians by politicians. In fact, to many, the two transitions were nothing more than "rigged referendums in which one or more cliques of cronies secured their hold on power."
In the 20 years (since 2002), like the children of Israel, Kenyans have been wandering in the desert. And the lesson as Edward Lucas writes in The World in 2050, "campaigning for democracy is easy than exercising it." Most importantly that, "Free elections are a necessary condition for change- just not the sufficient one." Especially if we are supplanting a group of eaters with another group of eaters.
And so the MP for Gatundu South is right in calling for a third horse. A place for those whom the Kenya Kwanza/Azimio la Umoja dichotomy don't speak for. And they are many. A majority of the population feel alienated by the current political system. If only that will lead to an ideological shift in our politics.
Time and again, politicians have ganged up to defeat a certain political grouping not because of ideological differences but because those on the other side are anathema as they threaten status quo. By undermining institutions that underpin democracy (Legislature, Judiciary, civil society and media) the political class has thus corroded the internal workings of our democracy.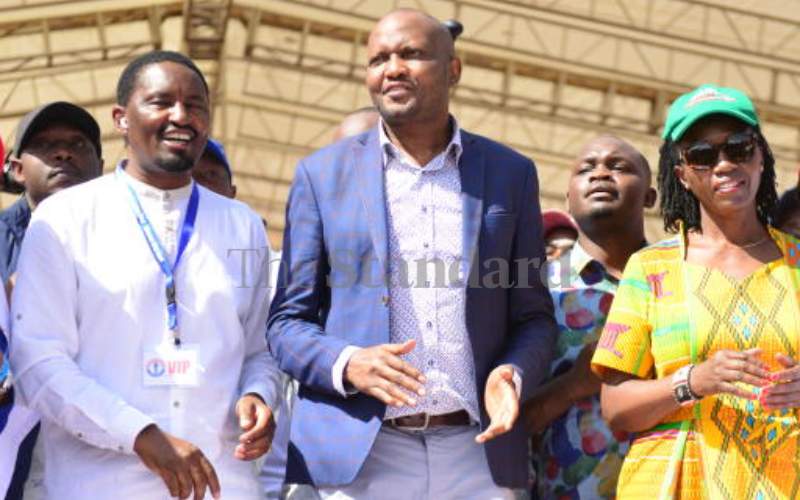 In the last four years, for example, Kenyans have grown accustomed to an aberration; the absence of a voice of disapproval of government's errors of omission and commission and a nervy eagerness to embrace alternative facts and smother dissenting opinion. Democracy was not designed to work like that.
Democracy is about building and preserving a culture. That culture upholds the contract between the governed and the governing. In a democracy, people are held together by shared common values and truths.
We ought to question how partisanship, blind loyalty and the absence of principled opposition have held sway in our democracy. To be constantly lied to and to sit back and do nothing about it; the failure to decipher cause and effect.
Oxford professor Paul Collier argues that the triumph of democracy is where the people "have recourse to the ballot". In other words, democracy serves its purpose (of renewal, accountability and sanction) when more people take part in fair and transparent electoral contests.
But Collier warns of a new sad reality: The political class has discovered "a whole armoury of technology that enables them to retain power despite the need to hold elections…these elections play out in the context of weak checks and balances, ethnic divisions and post-conflict tensions."
That is the conundrum we find ourselves in. In science, different outcomes in an experiment come about when the dependent variable is altered. So we want a better Kenya but have been carrying out our experiment using the same dependent variables hence the flawed results.
Mr Kipkemboi is Partnerships and Special Projects Editor, Standard Group