You are their cows and they don't care what you think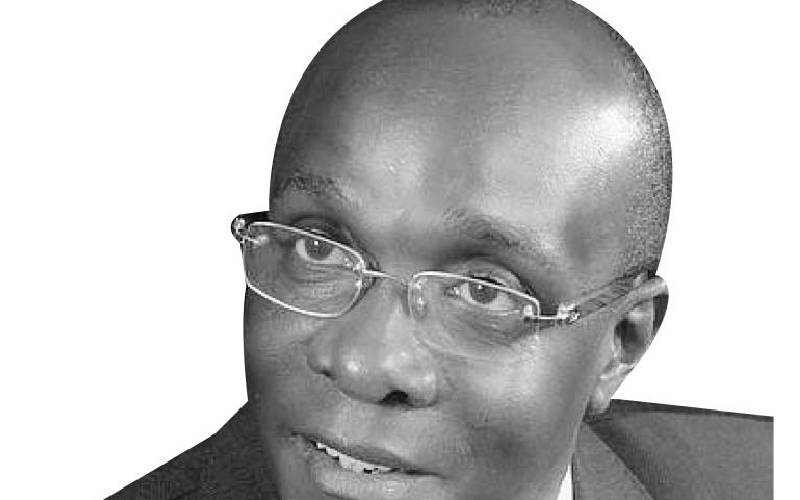 Kenya's political elite must think that people are cows. And they are probably right. For how could six people shunt the country from one political alliance to the other, with nothing new to offer, except themselves in a different guise?
We may go about on two legs, in the posture that religion calls "the likeness of God." Yet, our essence is probably that of cows. Philosophers have talked about "essences and substances." The visible outward image is the substance.
Inside is the invisible "isness." The being called "the person in the body." The Kenyan isness is easily that of a cow.
An elected legislator told Parliament last year that he was his party leader's cow. This is not a joke. He must be understood in the vein of the creatures that George Orwell wrote of in the eighth chapter of his Animal Farm allegory, "It had become usual to give Napoleon (the lead pig) credit for every successful achievement and every stroke of good fortune."
Orwell wrote on, "You would usually hear one hen remark to another, 'Under the guidance of our leader, Comrade Napoleon, I have laid five eggs in six days.' Or two cows, enjoying a drink at the (dirty) pool, would exclaim, 'Thanks to the leadership of Comrade Napoleon, how excellent this water tastes!'''
Political flatterers behind every Kenyan alpha male politician have the essence of a high-grade Orwellian trotter. In tow are sundry lesser animals.
How does a political class play with a people's intelligence the way this class does? The people must be sheeple. Where do they derive the confidence that you will follow them wherever they go?
Five years ago, Musalia Mudavadi formed a national super alliance of sorts (NASA). He overcame the initial suspicions and animosities from Kalonzo Musyoka and, especially, from Moses Wetang'ula, to be admitted into the space they called CORD. Raila was at once their wise Napoleon and Joshua the man of God. They announced that they were taking Kenya to Canaan, a land overflowing with milk and honey.
Today, they have dissolved their super union. They say that Joshua is untrustworthy. They are, accordingly, forming a new alliance to replace NASA. But they have also invited Joshua to join them. Separately, Joshua has also quit NASA.
But he has also invited his former co-principals to join him in a new formation currently in the foundry. These gentlemen must think that Kenyans are worse than cows. Who has dissolved what to form what?
What fundamental visionary and missionary agenda should Kenyans expect from emerging "new alliances"? When the lead acolytes talk about their leaders, they again remind you of Orwell, "Napoleon was now never spoken of simply as Napoleon.
He was always referred to in formal style as 'our leader, Comrade Napoleon," and the pigs liked to invent for him such titles as Father of all Animals, Terror of Mankind, Protector of the Sheepfold, Ducklings' Friend…'"
This is what you hear when you listen to the choirs singing about their leaders. They unleash panegyrics with official historical titles that have outlived all usefulness.
And we flow with the stream. Being neither too stupid, nor too clever, I can clearly see that NASA is still alive, and without any useful agenda as before. I should know, for I have been on this mountain and seen it all.
The only import in the new formations is to open up the door for Jubilee and Kanu to join NASA without appearing to. They expect to carry away the cows in a new wave of empty euphoria.
Times such as these remind us of Claude McKay's famous words in 1919, "If we must die, let it not be like hogs/hunted and penned in an inglorious spot/while round us bark the mad and hungry dogs/making their mock at our accursèd lot/if we must die, O let us nobly die . . ." Of course we will choose to die like hogs.
The writer is a Doctor of Philosophy in Politics and International Relations and a strategic communications adviser. www.barrackmuluka.co.ke