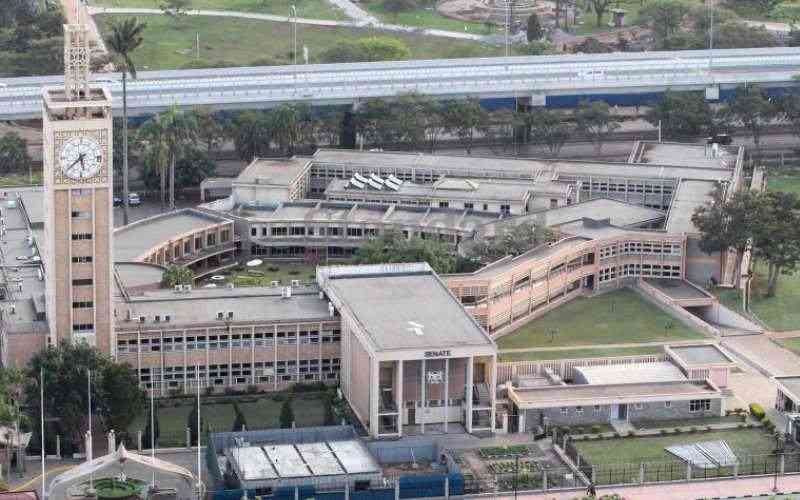 The clerk of the National Assembly has asked MPs to clear with the respective departments which includes surrendering the VIP lift access cards and Parliamentary Service Commission car stickers.
The National Assembly adjourned sittings indefinitely (sine die) last month following requests from members to cut short House business so that they can concentrate on election-related matters.
The curtains fall on the 12th Parliament whose 349 members will now lose trappings of power they have been enjoying for the past five years courtesy of their office.
In a memo, Clerk of the National Assembly Michael Sialai told MPs to do the needful, "so as to ensure that there is a seamless transition of all members at the end of the 12th Parliament."
The MPs are supposed to fill a form that will certify clearance from the PSC.
The key departments include, the sergeant-at-arms directorate, catering, library, human resource, information and technology as they surrender their laptops.
Other departments that the MPs should clear with are the Bunge Sacco, finance, and security department where the personal assistants, drivers and body guards will return their badges.
In the finance and accounting department, the MPs are expected to show whether they have paid for among others car loans, mortgages and other government liabilities.
They are also supposed to clear with the county or constituent office to show their financial returns for the last quarter, a compliance certificate from statutory institutes that comprise the Kenya Revenue Authority, NHIF and NSSF.
Legislators will cease enjoying the medical cover that will lapse on August 8, a day to the General Election.