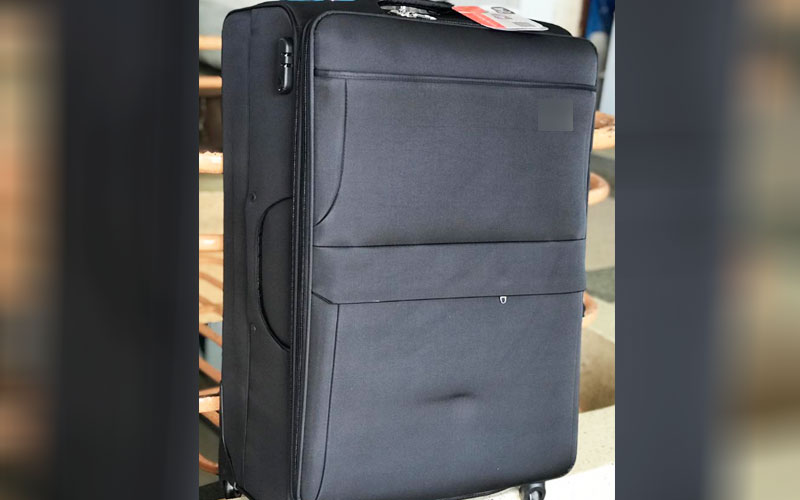 Police are investigating the murder of a young woman whose body was, on Monday evening, found stashed in a suitcase and dumped near the GSU barracks in Kimbo, Kiambu County.
Juja Sub-County Police Commander Dorothy Miragusha told The Standard that preliminary investigations suggest that the woman, aged between 18 and early 20s, was strangled.
"The body had been wrapped in a nylon sack and stashed in a black suitcase. Her hands were tied at the back, while her legs were bound together using a manila rope. A nylon string suspected to have been used in her strangulation was tied around her neck," a police report filed at the Mugutha Police Station under the OB Number 26/17/1/2022 said.
"She had a deep cut injury on her left breast," says the report filed at 7:40pm.
Members of the public became curious when the suitcase remained on the road unclaimed for nearly two hours.
Juja police boss Miragusha says a message that takes the form of a revenge note was written on the woman's breasts, thighs and palms.
"The message said: 'bwana ya mtu sumu (dating someone's husband is akin to taking poison)'," said Miragusha.
The message had been written using a blue permanent marker pen.
Thus far, no arrests have been made in connection with the murder, police said.
Miragusha said the probe conducted so far indicates that the young woman was killed elsewhere and her body dumped in Kimbo.
The woman's body was moved to Nairobi City Mortuary as investigations continue.
Police will, on Tuesday, January 18, process her fingerprints to establish her identity.