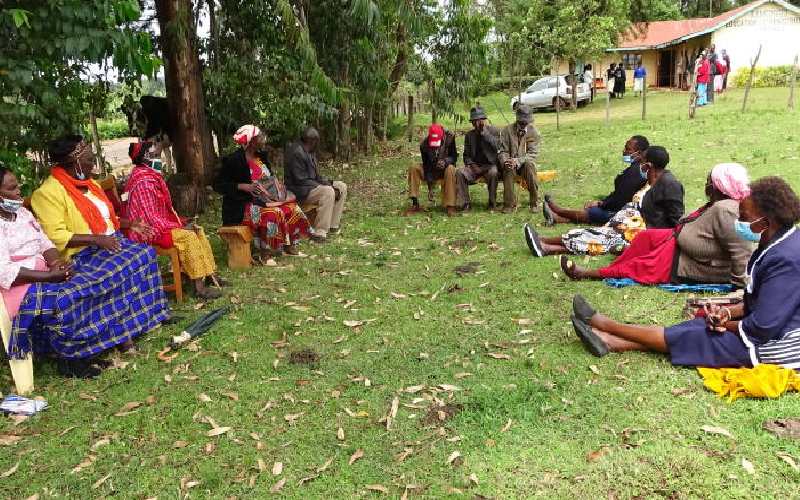 A court has given officials of a women's organisation 30 days to defend themselves in a case filed by members over a multi-million-shilling property.
Justice Mary Clausina, sitting at the Environment and Land Court in Kericho, gave Eunice Cherotich, Sofia Chepkoech and Grace Cherono - officials of Bureti Women's Group Trustees, until February 23, to file a defence. In default, the court will hear a property case filed by the members undefended. Cherotich, Chepkoech and Cherono are the chairperson, secretary and treasurer, respectively, and custodians of the organisation's certificate of registration, lease, and seal for the property in Kericho town.
Some 51 members of the organisation sued the officials over ownership of the 0.07ha in Kericho CBD.
The organisation was hatched in 1974 to eradicate poverty by investing in real estate. Through lawyer Kipkoech Terer, the members accused the three of selling the property without their authority.
Elizabeth Belyon, Alice Chumo, and Petrolina Kimeto filed the case in November last year on behalf of the members. They claimed the property, where a four-storey building was to be erected, was fraudulently transferred from their name to that of Mutai Hardware Stores Limited.
They put the three officials, the hardware stores, and District Land Registrar as defendants. "The plaintiffs (women) want their name reinstated as the sole owner and legal proprietor of the property," reads the application.
They want the judge to declare the transfer of the property fraudulent and direct the land registrar in Kericho to revoke and cancel the said registration documents and titles.
They also want the court to order the district land registrar to produce the old title retained by the hardware store and transfer the said property to the group.
According to court documents, the women came together in 1974 and raised funds for development. They were initially 12 members but got to 51. The papers claim the women identified a plot in Kericho town measuring 0.07ha, bought it, and got a certificate of the lease on January 14, 2015. They claim construction started and went on smoothly until late 2020 when they realised their lease was registered under Mutai Hardware Stores Limited.
On December 28, 2020, they held an emergency meeting at Kapkatet Stadium, but the three officials did not attend. They learned their societal name had been converted into a limited liability company without resolutions passed at their annual general meeting.