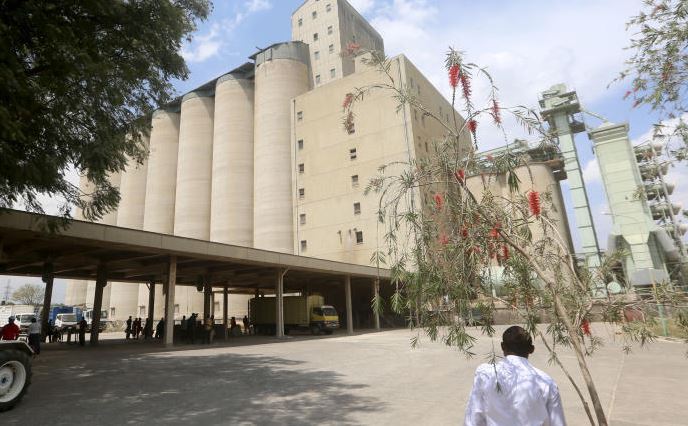 Controversy has erupted over the destruction of 54,000 bags of maize from the National Cereals and Produce Board (NCPB) silos in Nakuru
(above)
, which are said to be unfit for human consumption. Dr Noah Wekesa, the Strategy Food Reserves (SFR) chairman, said yesterday some officials at NCPB violated disposal regulations. The maize has aflatoxin, a poison caused by mold. Speaking to
Saturday Standard
on the telephone, Wekesa said the maize being destroyed was assessed by a multi-agency team, which came up with specific rules to guide the process.
Saturday Standard
said the cement factory in Salgaa was directed to help in destroying the maize.
Declined to talk
None of the factory managers agreed to speak to our team or allow them to take pictures of the maize stack. However, a manager at the factory said they did not buy the maize from the cereal stores. "How will you buy maize that is not safe for consumption? The maize was given to us for free," said the source.