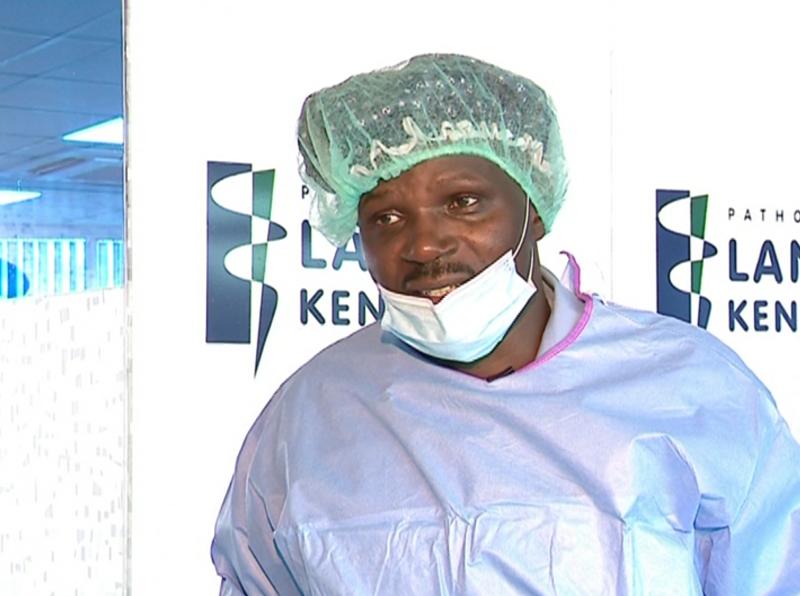 Before the coronavirus pandemic hit, Moses Ondieki, a medic, never imagined that so much would be required of him as a professional and family man. The laboratory technician at Pathologists' Lancet Kenya, in charge of testing for Covid-19 samples, has had to make painful but critical sacrifices for the safety of his family and for the good of Kenyans. As part of the drastic changes to protect his family from contracting the disease, he has moved out of his family home to live alone. "My life has changed completely. I moved away from my family to keep them safe from the virus. I also did not want to live in an apartment where there are people because of the risk of exposing them to the virus. I live alone," says Ondieki, a father of three.
SEE ALSO: Community mental health services vital in addressing crises
Like all families of frontline workers, his family is concerned and have unending questions. "My young daughter cannot understand why I never come home nowadays. But I believe it is for the good of all and it is temporary," he told Sunday Standard. Knowing the delicate nature of his father's job, his 21-year-old son knew what it meant when the first case was confirmed in Kenya.
Calls family
"It's like he knew I would be on the frontline in this fight and that would come at a cost. He kept asking 'daddy what will happen now that everybody will be coming to Lancet for tests?'" he shares.
SEE ALSO: Ensure the poor have access to basic needs
As a medic, though he has faced many high stress medical situations that put his skills to test, he admits that the pressures and challenges that have come with Covid-19 are unprecedented. Indeed, this is akin to a war situation. "We are really in the middle of the war. Like a soldier when you go to battle if you come back alive you thank God but there is the likelihood you may get shot. I have handled people who are positive for coronavirus, I pray I don't contract the virus but there are those 'what ifs'...," Ondieki says. Knowing that he is at the forefront, he is equally vulnerable to mental distress, he takes a deliberate action to keep close ties with his social support system. "I make sure I visit them once a week. But I keep social distance. I just sit in the car and we talk. Though I don't get out to interact with them, they are always happy to see me. It's not much, but it means everything to me and them," Ondieki says.