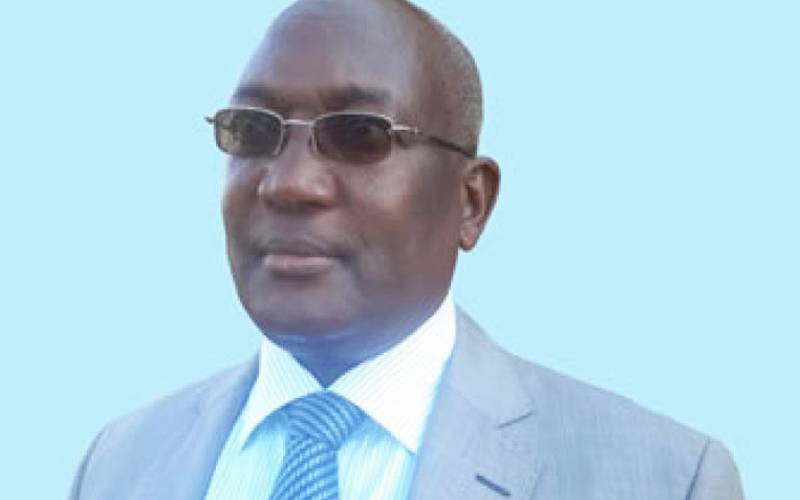 A court has stopped the Public Service Commission (PSC) from recruiting a substantive vice chancellor of Masinde Muliro University of Science and Technology (Mmust). This is after Okiya Omtatah moved to the Employment and Labour Relations Court under a Certificate of Urgency seeking to stop the recruitment over claims that the process had been marred by irregularities. The institution has been without a substantive VC for the last one year following the exit of the then Vice Chancellor Prof Fredrick Otieno since his term was not renewed. Omtatah, in his submissions to the court in Nairobi, argued that the whole process was invalidated after PSC included the institution's council members in its interview panel.
SEE ALSO: SGR case heads to Supreme Court
"The 2018 amendment of the Universities Act oust governing councils of public universities from being directly involved in the recruitment of vice chancellors, but their role is to consult Education Cabinet Secretary to appoint the successful candidate after the competitive recruitment process undertaken by the PSC," argued Omtatah. According to Omtatah's petition, by PSC appointing council members Dr Jeremy Bundi and Samson Muchelule to sit on the recruitment panel compromised the entire process. Omtatah argued that under new law, the council or any of its members do not have the right to interview, evaluate and recommend any persons for appointment as vice chancellor.
Constitutional rights
He also argued out in his submissions that the decision by Mmust council not to extend the tenure of Prof Otieno without giving him a chance to be heard was in breach of the constitutional rights to fair labour practices. Omtatah's petition further stated that Prof Otieno's term ought to have been renewed automatically since the State Corporations Advisory Council (Scac) found he had performed well after evaluating him.
SEE ALSO: Sonko seeks talks with president to iron out illegalities on transfer deed
He argued that once a candidate has been evaluated by Scac and has complied with performance scores, the council has no legal mandate to refuse to renew a serving VC's contract unless stopped by a court order. Justice Byrum Ongaya ordered that the recruitment process be stopped with immediate effect until the case filed by Omtatah is heard and determined. "That there is an acting vice chancellor in office, respondents (PSC) to maintain status quo in the process of recruitment and appointment of a substantive VC for Mmust," Judge Ongaya ordered. The judge ordered PSC to file its response to Omtatah's submissions by November 15. He ordered both the petitioner (Omtatah) and the PSC to appear in court on November 25, this year, for further directions.