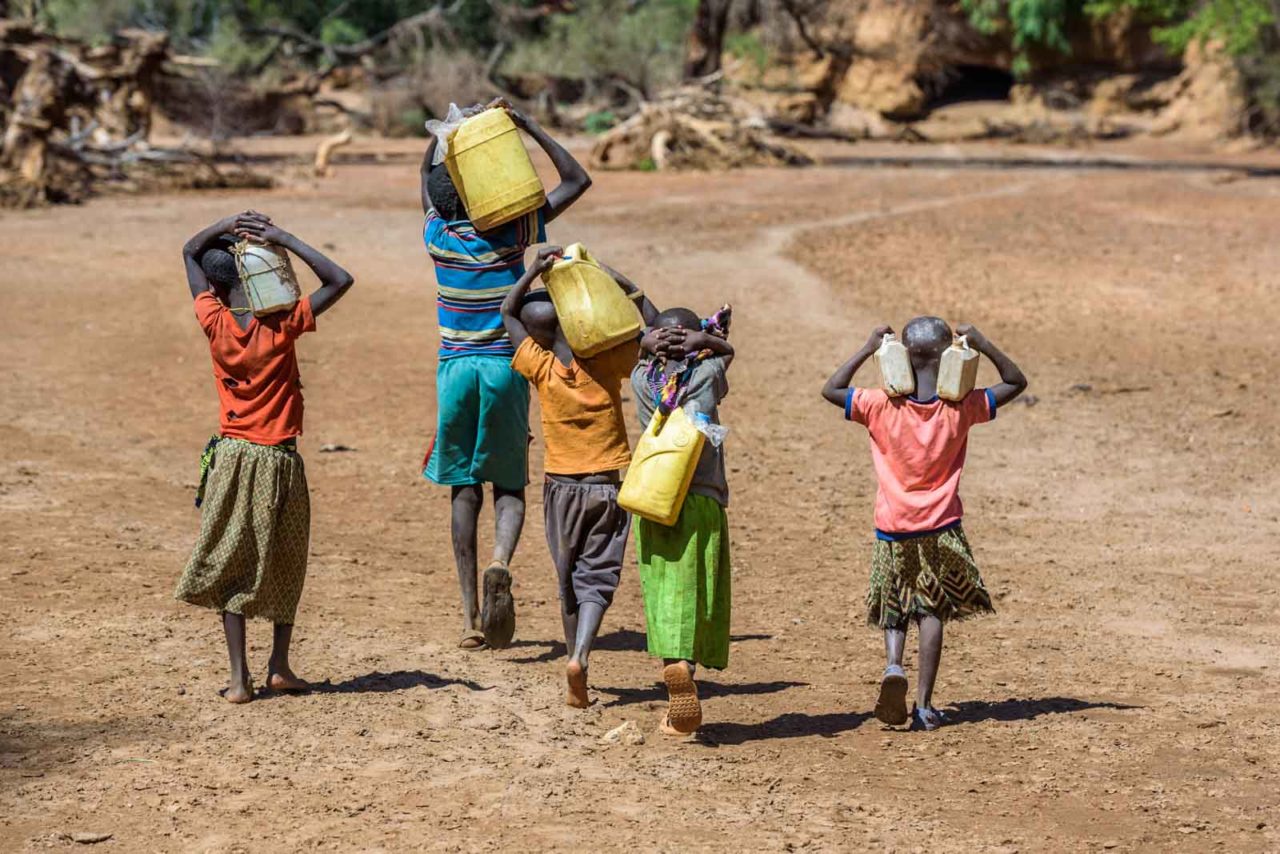 Senior church leaders in Kenya have committed to create policies to enhance the protection of children. The leaders made the commitment in meeting convened late last week by World Vision Kenya to deliberate on issues around safety of children from violence. Speaking at the event, Anglican Archbishop Dr Jackson Ole Sapit said that the church should be worried at the trends in which children are showing signs of waywardness. "Our children represent the future and hope of the society and the better we handle them the safer we shall be in future," said Sapit.
SEE ALSO: Shock as mother plunges children, herself into river
The leaders pointed out that cases of violence against children are on the rise and some of the cases in point involve female genital mutilation (FGM), early marriages and physical violence. They placed the blame upon poor parenting. Dr Sapit said, "At the family level we have lost it because we have left children to be brought up by house helps and media and some of what they consume is not regulated." He also stated that in church children are not being nurtured properly as children's church has been left for children to teach children or for pastors who are deemed failures in other sectors. The clergy also took issue with the debate on comprehensive sexuality education which they said is not appropriate and was introducing into children's mind side as that are not commensurate with their age. Bishop Joseph Ntombura, the presiding bishop of the Methodist Church of Kenya said that cases of early marriages especially among the communities in marginalised areas like Samburu ae still rife.
SEE ALSO: Domestic conflict surges as corona takes heavy toll on many families
"We remember a case whereby a 70 year-old man took an eight year old for marriage because her 12 year-old sister had eye problems yet he had paid dowry," said Ntombura. Bishop Mark Kariuki of Deliverance Church said that the time has come that church leaders have to take n active role in the formation of children because "if we do not talk about it now, we shall be talking about something else in ten years." Dr Stephen Omollo, the vice president of World Vision in East Africa pointed out that issues like FGM were difficult to deal with especially among cross-border communities who go beyond the border to get cut then come back, thus making it difficult to tame. Statistics show that 45 per cent of children under the age of 18 live in abject poverty while 26 per cent experience child labour. A further 27 per cent undergo FGM.