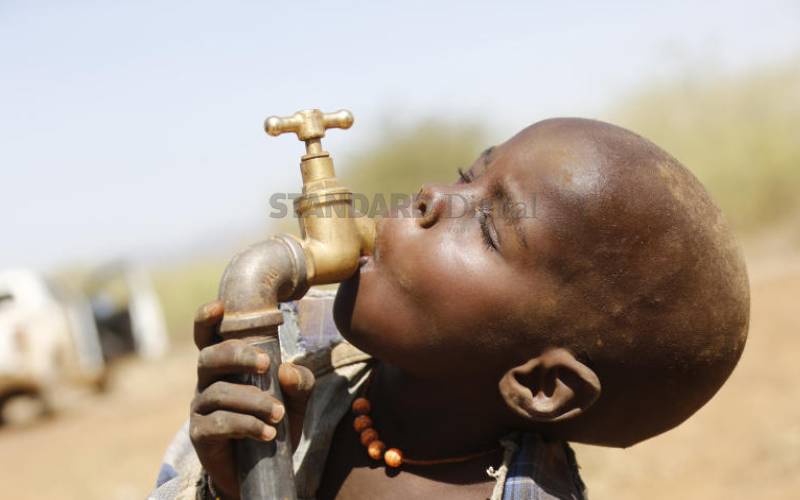 An acute water shortage in Mai Mahiu town has seen residents demand the intervention of local authorities to ensure water projects benefit them. At the centre of their complaints is a multi-million-shilling water project that was sponsored by US televangelist TD Jakes in 2005. The residents in four villages - Gathima, Maralo, Githima and Kanairobi - say the project has been hijacked by a few rich individuals.
SEE ALSO: Truckers want five judges to hear case virtually
They have now threatened to stop its operations. Speaking to
The Standard
, the residents' spokesperson Robert Njoroge said they are now forced to walk for up to 20 kilometres looking for water. Mr Njoroge accused a local MCA of being among those who have hijacked the TD Jakes project. "We are happy about what Mr Jakes did for us. The problem is that a few people have taken over the project while others suffer," he said. Njoroge called on Nakuru Governor Lee Kinyanjui to take over the project so that it helps poor people. "It is wrong that the Government has set aside Sh700 million for water projects in the area that a dry port is being set up, yet we still have problems," Njoroge said.
SEE ALSO: Mai Mahiu dry port: A blessing or a curse?
Another resident, Peter Kinyanjui, said water problems are creating tension between the communities living in the area. "The company involved in the construction of the Standard Gauge Railway had promised to put up new water projects, but the area MCA blocked their idea," Mr Kinyanjui said. Nancy Wacuka, a mother of four, said the distances people are being forced to walk so they can find water are hard on them. "We will have to block the projects that have been hijacked," she said. Efforts to get a comment from the area MCA were fruitless as calls to his number went unanswered.