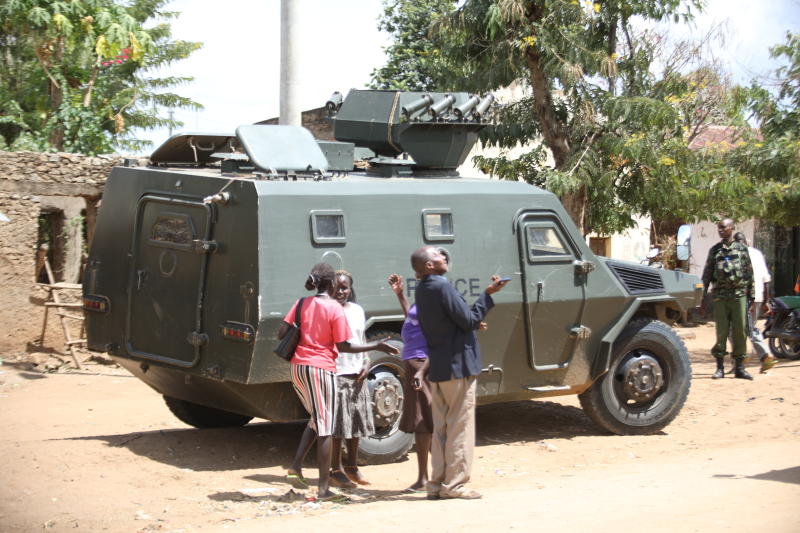 Tension is high at Tot area in Kerio valley following the killing of two children by suspected rustlers from the neighboring Baringo County who also made away with livestock. The victims Collins Kemboi, 12 and Kiprono Kilimo, 10, died in a hail of bullets after the rustlers opened fire at them indiscriminately on Sunday afternoon. Kemboi was a class five pupil at Embomir Primary School while Kilimo was in class three at Chesawch Primary School. The attacks happened at the backdrop of ongoing cursing rituals conducted by elders from Marakwet, Baringo and Pokot to punish cattle rustlers unleashing terror in the region. The children were at a green grams farm near the Kerio River when they were ambushed and attacked by the marauding rustlers. Luckily, others escaped unhurt.
SEE ALSO: Insecurity: Who will hear the cry from Marsabit?
According to Nandwa Chelanga a local, over 40 heavily armed raiders who were on a raiding mission crossed Kolowa brigde-the boundary between Pokot and Marakwet communities found the children at the farm and started shooting at them. "Each of the deceased had over five bullets holes on their bodies, an indication that they were fired at close range. The bullets had pierced through their bodies," Mr Nandwa told the Standard. He said that the situation is getting out of hand since the attacks have become more brazen and regular. "It is so unfortunate that each weekend along the Kerio Valley region, people are dying as a result of attacks from cattle rustlers. The government should come out boldly and end the menace," he said. Locals now blame the security officers for slow response to attacks and doing little to end the menace that has stalled peace and development in the valley.
SEE ALSO: Locals enjoy peace as guns go silent in Kerio Valley
"The attacks happened less than two kilometres from GSU and the Anti-Stock camp who also are equipped with an Armored Police Carrier (APC). They responded late when the bandits had left," he claimed. Marakwet branch Knut executive John Cheberi urged the government to move with speed and restore calm. "The attacks had subsidized when there was a special deputy county commissioner at Tot but now the attacks are the norm of the day because of the security command breakdown in Kerio valley," said the KNUT executive. Mr Cheberi said parents, teachers, learners, and the general public will stage a series of demonstrations along the Kerio valley to protest the rising insecurity. "The government should know that no school will open in Kerio Valley in the second term if security is not guaranteed. Even traveling along the region is now a risky venture unless one is escorted by an armed police officer," he said.