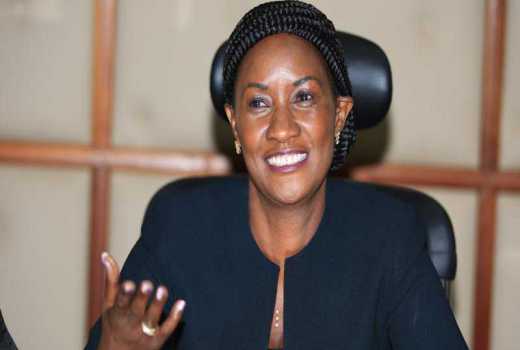 The current teaching force is overworked due to massive student enrollment, the Teachers Service Commission (TSC) has said.
The employer says that the teachers must be relieved through an annual recruitment of 12,000 tutors.
TSC Chief Executive Officer Nancy Macharia revealed that the free day secondary education has increased class sizes and stretched the current staff.
Dr Macharia said the current 312,306 primary and secondary school teachers were strained, making teaching and learning difficult.
Data released by TSC reveals that there is a teacher shortage of 104,821 in the country.
Of these, 40,972 should be hired and posted to secondary schools and another 63,849 sent to primary institutions.
The details emerged yesterday when top TSC officials appeared before the National Assembly Education Committee.
Tinderet MP Julius Melly chaired the meeting attended by TSC Director Teacher Management Mary Rotich, commission lawyers and a dozen MPs.
Teacher shortage dates back to 2012 when the deficit stood at 36,536. This rose to 57,005 teachers in 2017, depicting an annual average growth of 9.37 per cent.
MPs heard that with the 100 per cent transition, class sizes have swollen and teachers overloaded, making delivery of quality education impossible.
"Teachers are overloaded. We have a shortage and children are already in school. If we are to give quality education, we need teachers urgently," said Dr Macharia.
And even with the overload, TSC maintained that the performance appraisal tools will not be dropped.
Kenya National Union of Teachers (Knut) last week called for an immediate stop to the performance tools.
MPs heard that the TSC needs Sh4.1 billion to immediately recruited 12,000 teachers to ease the teachers the current burden occasioned by free secondary education.
This is, however, not part of the national teacher shortage. "This is to ease the burden of the teachers because children are already in class. Additional teachers should be hired annually to bridge the national deficit," said Macharia.
The Government rolled out free day secondary education, pushing enrolment figures up by some 200,000.
The Government projected that some 246,133 students will join secondary schools this year as the government implements 100 per cent transition.
A document seen by The Standard shows that some 4,923 new classes will be created this year to accommodate the additional students.
TSC data reveals that a single streamed school with four classes (Form 1 to Form 4) requires nine teachers, including the head of the institution.
"Any additional class will therefore, require two additional teachers," the document reads in part.
TSC faulted MPs for not pushing for the recruitment of teachers to ease burden.
Melly said MPs would make an urgent intervention to prioritise teacher recruitment.
"As a committee, we will do whatever it takes to pass budgetary requirements to support TSC staffing call," he said.
MPs yesterday sought to know what the employer is doing to distribute the current work force.
"TSC has put in place mechanisms to ensure that the teachers already in service and the few who are recruited are proportionately distributed across the country," said Macharia.
The employer, however, cited insecurity as one of the key reasons that have led to regional staffing disparities.