Don't fall for politicians tricks, your destiny is in your hands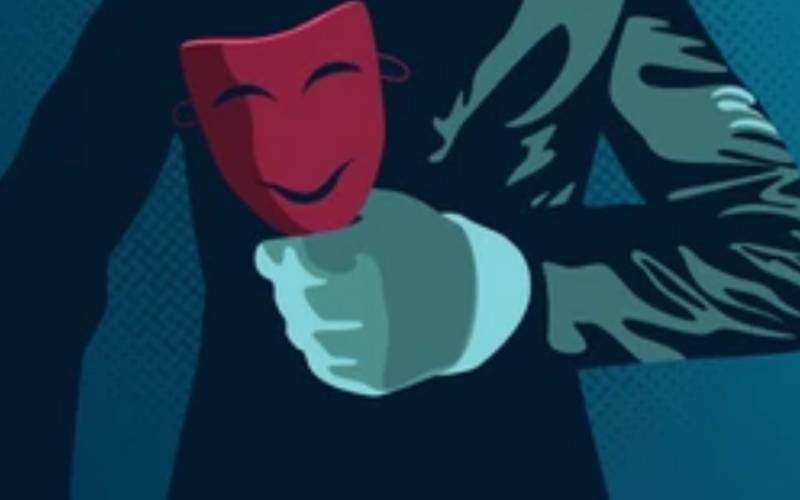 Drive on the 100km Nakuru-Marigat Road. In between after Mogotio, look on both sides of the road. Besides the changing vegetation from grassland to arid surroundings, you notice the change. Small, but profound.
As you slow down at the bumps, you realise the shops are deserted. Maybe because of the unrelenting heat because the land drops precipitously into a valley where temperatures reach above 30 degrees.
There are countless boda bodas in the trading centres and at road junctions. But you won't miss the jostle by the "honey women" who upon sighting an approaching vehicle will dash to the road (from their makeshift kibandas). Others are selling a mixture of fruits and vegetables.
All around you, enterprise and optimism jostle for your attention. It is fueled by boundless energy and ingenuity, the scorching heat notwithstanding. The willingness to work hard and make the best out of the situation is admirable.
I met Richard in 2013. He is in the beekeeping business. He harvests honey, packages it and dutifully sends the cargo on Monday, Wednesday and Friday to via matatu to Nairobi where most of his clientele live. The recipients will produce their ID and confirm their phone numbers to fetch the honey at Nyamakima or wherever.
By any measure, Richard is successful. But this is not optimal economic activity. Like Zacchaeus, the tax-collector in the Bible who climbed up a tree so Jesus could see him, Richard is not sitting pretty waiting.
So what makes it so easy for the likes of Richard to succeed albeit insufficiently. Why haven't others been as successful?
What separates Richard and the rest is finance. To set up his business, Richard sold "some" of his cows and goats. He won't say how many. He doesn't keep records and will most likely not think twice about using the proceeds to cater for emergency expenses like school or medical fees.
Banks and other financial institutions are grappling with how to manage the risks that come with lending to people like Richard. The potential for Richard's type of business is huge with markets beyond Kenya.
Were such small businesses/hustles to be funded adequately, the spiral effect on the economy would be massive.
Despite mobile money penetration, most of those on the ground hardly keep records and are loath to look for loans to support their businesses.
Yet that is half the problem. What if the government sets up a honey-processing plant? The multiplier effect on the local economy would be staggering - the jobs, transfer of knowledge and expertise, access to public good utilities like electricity, water and roads and markets. New regulations like those announced recently by the agriculture ministry doom the prospects of Richard and others.
Given a fair wind, the likes of Richard can be the much-needed respite that will transform rural economies into viable, robust economic units.
Richard is a Form Four leaver. His more learned compatriots have moved to the towns for better opportunities. His biggest headache might not be corruption, but inertia. Those who ought to be doing something aren't doing anything.
The likes of Richard survive (and sometimes thrive) not because of government. Without finances, Richard and many like him have a slim chance of ever finding a foothold on the bottom rungs in the ladder of opportunity. At best, they dabble in informal work or move back to tilling the land for subsistence farming; at worst, they are doomed to a life of penury.
Whereas governments exist to provide a social network to those whom they govern, badly designed policies and an out-of-touch political class condemn the masses to hopelessness and poverty.
Where leaders should be talking about grassroots funding and viable economic models, our MPs and MCAs would rather be talking about ex gratia payments, political formations and posts.
Kenya's future is doomed by a club of political chums who lack the interest, much less the mind to address serious issues like rising inflation, unsustainable fuel pricing model, falling incomes, unemployment, climate change, CBC and so much more.
Mr Kipkemboi is Partnerships and Special Projects Editor, Standard Group