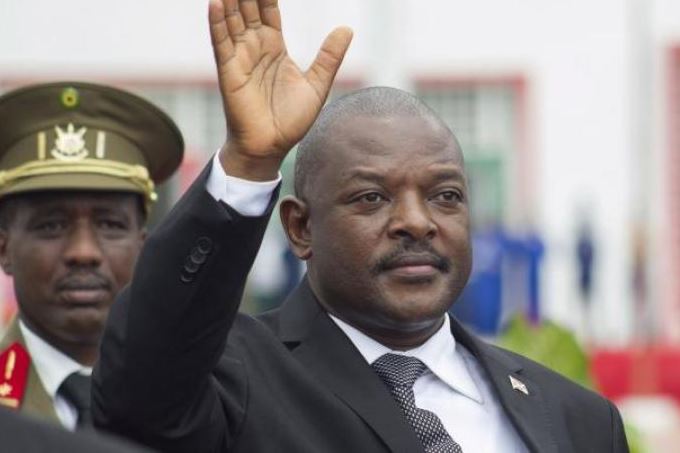 Former Burundi's President Pierre Nkurunziza, who died Monday, June 8, was scheduled to hand over power in August to his hand-picked successor retired Maj.Gen Evariste Ndayishimiye.
Parliament had created a "Supreme Guide" position for him, Sh56m handshake paycheck, and a ritzy residence.
But, fate had other plans and the evangelical Christian who had served the country for 15 years met his creator on May 8.
An official statement announcing the president's death said he was taken ill on Saturday evening in northern Burundi. The Government said his health was improving on Sunday but deteriorated on Monday, and a day later, Nkurunziza died of cardiac arrest.
Yesterday, Burundi's government announced a week-long of mourning for the man intended to remain as "Supreme Guide of Patriotism" after his retirement. He was also due to receive a $540,000 retirement pay and a luxury villa.
Read More
In his political career, Nkurunziza was loved and feared by many in equal measure, one, for his efforts in restoring peace in Burundi after the civil war and his stun political decisions.
2015 coup attempt
Let's cycle back to 2015, when an announcement that he would run for a third term plunged the country into chaos.
This was contrary to the term limits established in the Arusha Accords that stopped civil war in the country. The move sparked widespread protests and violence in Bujumbura, the nation's capital.
A coup attempt was then attempted against Nkurunziza in May of 2015 by soldiers loyal to Major General Godefroid Niyombare but collapsed after widespread fighting in Bujumbura.
Opposition politicians, critics and dozens were killed in the unrest and thousands of Burundians fled into exile.
BBC reported that Nkurunziza had been in Tanzania then attending a summit of regional leaders.
"This coup attempt has been foiled and these people, who read the coup announcement on the radio, are being hunted by defence and security forces so that they can be brought to justice," state broadcaster announced.
The former rebel leader maintained that he was entitled to run for a third term because he was first appointed to the role by parliament in 2005.
Despite the continued boycott, the elections still took place in July, and Nkurunziza was re-elected for a third term.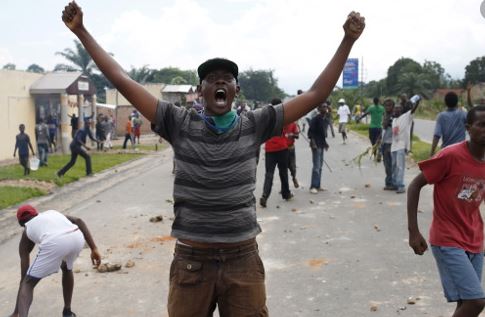 In 2016, The United Nations accused Burundi's government of serious human rights violations. A report by the institution said that several victims were tortured and raped, while protesters, opposition members, journalists and human rights activists were subjectively arrested.
The UN suggested that then-president Pierre Nkurunziza be held accountable for the misdeeds of his security forces, but as politics would have it, Burundi denied all the accusations saying they were part of an international conspiracy against the country, as reported by DW.
Burundi has since been isolated by the diplomatic community following the unrest and murders in 2015.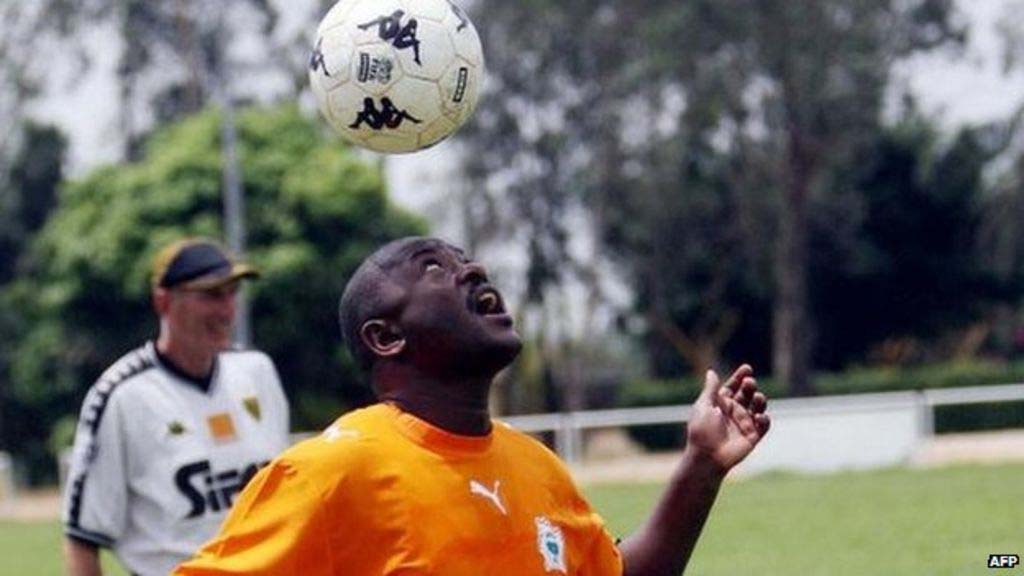 Lover of football and family
Many will remember him for his young-at-heart spirit and love for football and the word.
Nkurunziza traversed Burundi with his Haleluya FC, of which he was a player, and his choir, Komeza Gusenga (Pray Non-Stop).
Nkurunziza obtained a degree in Physical Education (PE) from his alma mater, the University of Burundi in 1990. At the time, he was not politically active but instead took up teaching and lecturing at the university.
He was well known for his love of football, one time doubling as a football coach for Muzinga FC, the army football team.
Between 2006 and 2011, Nkurunziza, famed for his preaching received seven international awards for his peace-building efforts.
He married Denise Bucumi in 1994, and had six children together.
At the time of writing this, reports say Denise is hospitalized in Nairobi, Kenya and said to be receiving treatment for Covid-19.
One-time secondary school teacher and university lecturer and rebel would become the president of Burundi in 2005.
According to Sherman Hollar writing in Encyclopedia Britannica, Nkurunziza's governor Hutu father was killed in the 1972 Burundi genocide that saw 100,000 killed. His mother was a Tutsi of which 10,000 lost lives in the same bloodletting.
Nkurunziza escaped death in 1995 when the Burundi Army which was mainly a Tutsi force attacked the university in 1995.
He would later join the Forces for the Defense of Democracy (FDD) which was the military arm of exiled Hutus called the National Council for the Defense of Democracy.
Nkurunziza would be sentenced to death in 1998 for his rebel activities.
When FDD split in the dying years of the 1990s, Nkurunziza assumed the leadership of one of the splinter groups.
In 2003, he struck a deal with President Domitien Ndayizeye that granted him immunity from prosecution for rebel activities besides being appointed the Cabinet Minister in 2004.
IN 2005 Nkurunziza'S CNDD-FDD party won the parliamentary election and him the subsequent presidential poll.
Additional reporting by Wambua Sammy.