OPEC crude output has fallen in June due to disruptions in Libya and Nigeria, a Reuters survey found, inadvertently bringing supply closer to the organization's target. Supply from the Organization of the Petroleum Exporting Countries (OPEC) has averaged 30.38 million barrels per day (bpd), down from a revised 30.46 million bpd in May.
This is according to the findings of shipping data and sources at oil firms, OPEC and consultants. The survey shows violence is making African producers OPEC's weakest supply link and the ambitious plans of Iraq, its second-largest producer, to expand exports are facing headwinds. In June, largely involuntary curbs by smaller OPEC producers have outweighed extra crude from its top exporter, Saudi Arabia, which has ramped up supply in response to a seasonally higher requirement for crude in domestic power plants.
"It's Nigeria, Libya and Angola mainly," said a participant in the survey who declined to be identified. "This decline should support prices and you could make a case for it continuing for the next few months."
OPEC's June output is the lowest since March 2013, when the group pumped 30.18 million bpd, according to Reuters surveys, and leaves supply a mere 380,000 bpd above its output target of 30 million bpd. With oil just above Saudi Arabia's preferred level of $100, OPEC at a meeting on May 31 in Vienna agreed to maintain the 30 million bpd target, leaving the door open for informal Saudi supply tweaks depending on demand.
The most notable drop in OPEC output has come from Libya. Protests at oilfields and terminals led to supply falling below 1 million bpd earlier in June, according to the state oil company, although production recovered later in the month.
Supply in Nigeria, increasingly disrupted by oil spills, flooding and theft, remains under downward pressure. Output of Nigerian Usan crude, originally expected to amount to four cargoes in June, was offline for most of the month. The Usan operator, Total, declared a force majeure on loadings which is still in place. Another Nigerian crude grade, Bonny Light, remains under force majeure.
Iraq's exports have slipped to 2.35 million bpd so far in June due to poor weather disrupting loadings in the south and interruptions to pipeline flow in the north of the country, according to shipping data and industry sources.
Supply fell in Angola due to export scheduling. Shipments of grades including Saxi and Plutonio crude were lower than in May, when exports rose. Iranian crude exports were estimated at around 1.1 million bpd in May. The survey found no significant change in June. US and European sanctions on Iran have halved its exports since 2012. —Reuters
Mirindimo 29th April 2016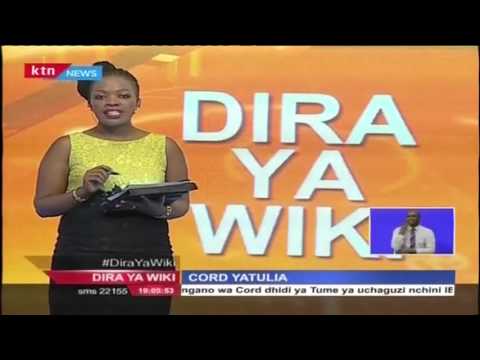 Mahakama kuu imesimamisha maandamano yaliyopangwa na muungano wa CORD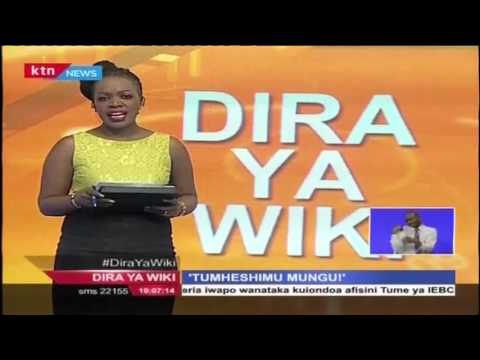 Muungano wa makanisa ya Kipentekosti nchini Kenya umeanza harakati za kumshinikiza Prof Githu Muiga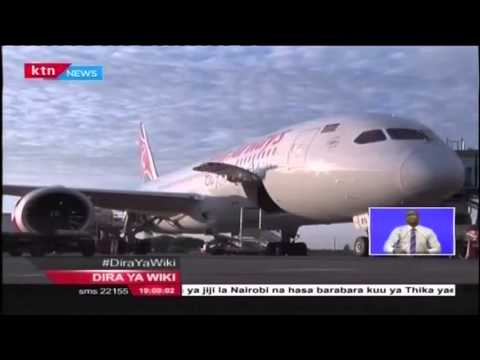 Huduma za usafiri katika shirika la ndege la KQ zaendelea kama kawaida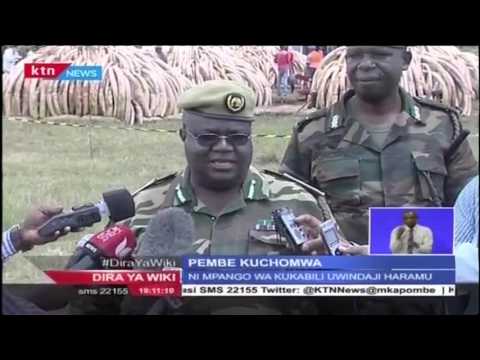 Maandalizi ya shughuli ya kihistoria ya kuchoma pembe za Ndovu yamekamilika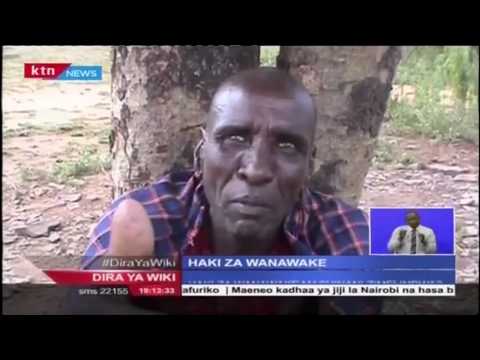 Haki za wanamwake mashinani