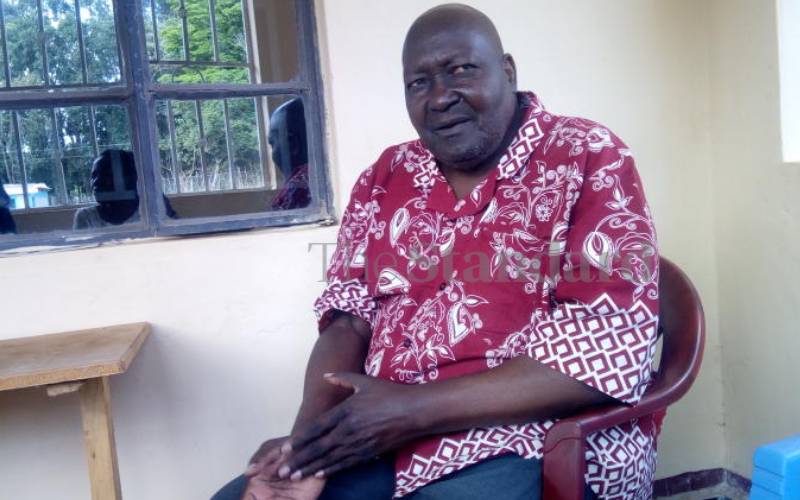 Former Malava MP Nathan Anaswa, 80, counts himself lucky after surviving a Covid-19 infection that caused him to be bedridden for eight months.
The MP, who served the constituency between 1988 and 1992, rues the amount he spent on medication and hours in isolation wards.
"I tested positive for the Coronavirus on October 26, 2020, and recovered in July 2021. The road to recovery was rough, costly, and painful. On a daily basis, I had to pay Sh50,000 for treatment while admitted at Mediheal Hospital Centre in Eldoret. After a month, the bill had reached Sh3 million," said Anaswa.
To save on costs, he was moved to a nearby rental house for isolation and monitoring by doctors since he was out of danger but the neighbourhood turned hostile.
"After three days, locals protested and wanted to burn the house. I was forced to go back home while still on oxygen. People thought I was dead. No one wanted to move near my compound for fear of contracting the disease," he says.
Anaswa recalls that he even went into a coma, a thing that sparked the death rumour. Before that, he had intense headache, fatigue, fever, shortness of breath and lost sense of smell and taste.
He continues: "Some people even posted on social media that I was dead. People kept on calling my wife and children, others even sent condolences messages. Above all, I'm thankful for the support of my wife, family and friends who contributed towards my medication."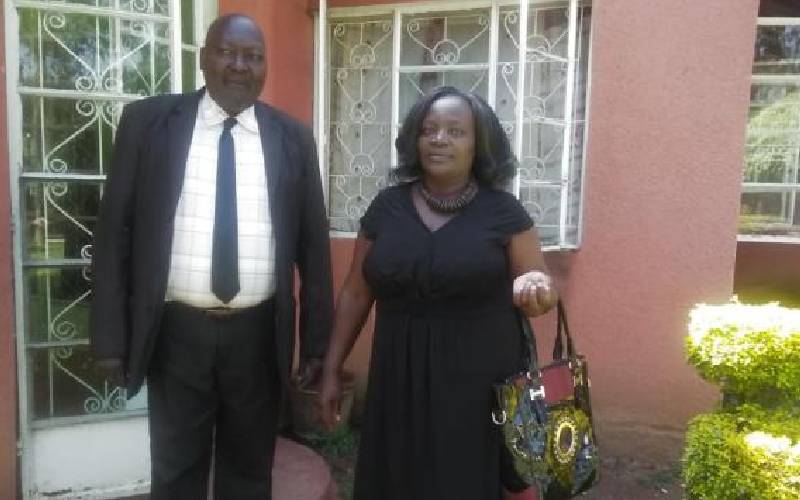 Now that he is out of danger, he appeals to locals to get vaccinated and follow health regulations to bring down infections, adding that the medication is costly and the stigma associated with the virus unbearable.
"In order to overcome the disease, we all need to get vaccinated and avoid the retrogressive myths that the jab has side effects," he noted.
He says Covid-19 may have given him the scare of his life but it has made him stronger and is a testimony to many.
"While I was sick, people didn't want to be associated with me. We had to accept the situation and prayed to God as I fought on," says the MP, who has also taught in different secondary schools and served as a chairman for Kenya Seed East and Central Africa.
According to his wife Pamela Anaswa who hails from Tande village, her husband's survival is a miracle.
She vividly recalls October, 2020, when her husband was diagnosed with the virus at Malava Sub-county Hospital. He was to go for isolation in Likuyani but he was referred to Mediheal Hospital Centre Eldoret since his condition was critical.
"There was grave phobia then, so I had to lift him to the ambulance on my own. At Mediheal, we paid a deposit of Sh100,000 before admission and he was put on oxygen support where he spent five months," she says.
She says the family was forced to dispose of some of the property to cater for the bills. They also formed a WhatsApp group which managed to raise Sh1 million.
"We spend over Sh5 million on treatment and I thank friends, family, medical workers and pastors who contributed towards the cost and ensured my husband gets the best hospital care," she says.
Her husband's situation made her learn homecare skills after Mediheal gave her two pitchers and an electric bed that helped in the care.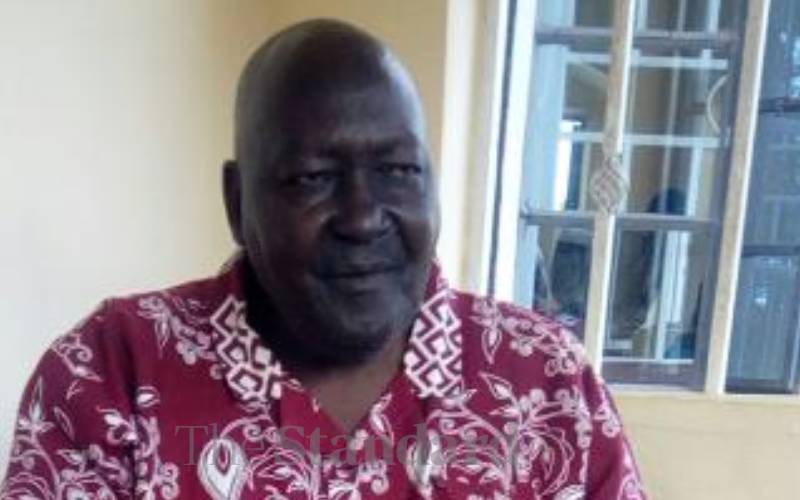 Two nurses from Malava Hospital guided her.
She has appealed to Kenyans to stop posting false information on social media when someone is sick, noting that it is hurting.
"Imagine receiving a call or a condolences message and you are nursing a loved one? Our weapon is prayer. We had chain prayers with pastors from different denominations. People mocked us but Isaiah 54 and Jeremiah 29:11 kept us going," she concludes.