Hunger drives residents into deadly mining pits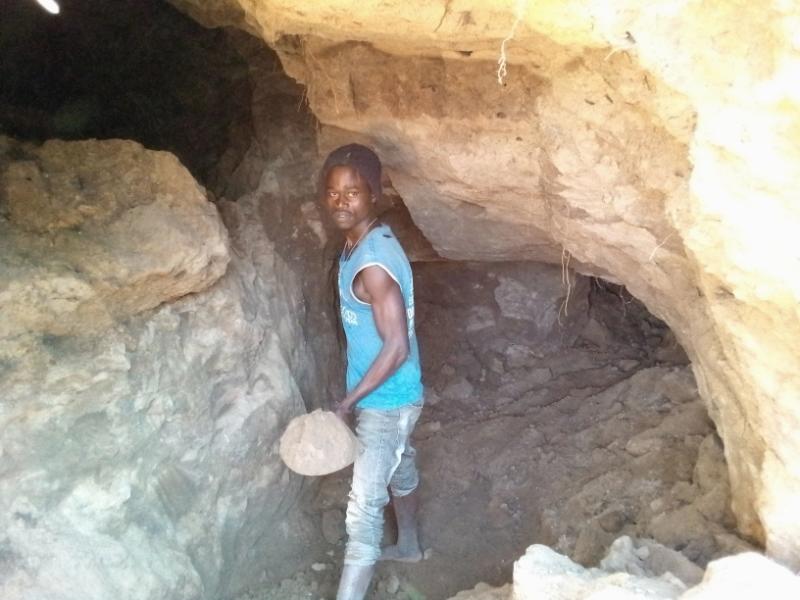 For Nicholas Wasolo, working at a deep sand mine in Sirisia, Bungoma County, has been like provoking at death.
His job at the mines is complex and risky but despite the dangers, he can't quit since his whole family depends on his daily earnings for a living.
Wasolo, 22, says he dropped out of school since his parents could not afford to pay fees, forcing him to look for something that could earn him money for upkeep and his siblings' school fees.
The arduous work involves excavating sand in deep mines equipped with only a jembe and a spade. It is a deadly occupation that has attracted youths in Sirisia constituency, most being school dropouts. Others lost their jobs following the Covid-19 pandemic disruption.
In an interview with The Standard, Wasolo explained the dangers he faces during sand mining in deep pits that could easily collapse when weakened by rains.
"My family depends on the little cash I get from selling the sand to buy food and meet other basic needs. I am not employed anywhere and my efforts to get a decent job have never succeeded," said Wasolo.
He says hunger drives the workers into the mines as most of them have no land to farm.
"We have no other source of income. Hunger drives us into these mines. We earn peanuts here. We have to do what we have to do to put a meal on the table every day," said Wasolo.
He says the sandpits are a death trap as they are weak and have in the past collapsed, killing and injuring people.
"I have seen fellow miners die when these steep walls collapse a midst excavation. A man who was buried by sand inside the mines is now crippled," he said adding that the job needs protective gears.
Wasolo says it is hard for them during drought since they have to sprinkle water into the steep sand walls to soften them for easy excavation. They usually fetch the water from a nearby river that runs dry, forcing them to buy water.
It is even riskier during the rainy season as the rainwater collects into the mines making it impossible to mine.
He says sand buyers pay peanuts for the commodity. "We put a lot of energy into this work, taking many risks but people who buy the sand pay less money, way below what you would expect," says Wasolo.
Parents in the area have raised concerns over their children's safety saying they live in constant fear of losing them.
"We fear for their lives every day," said John Wasike, a parent. Wasike pleaded to well-wishers to provide protective gears to protect them as they go about excavating in the mines.
He also asked the county government of Bungoma to create job opportunities for youths in order to help them avoid such risks.
National Environmental Management Authority (Nema) County Director Vincent Mahiva told The Standard his office was not aware of sand mining in Sirisia.
According to Mahiva, NEMA authorizes sand mining depending on the scale. The official said he would follow up and ensure harvesting is done in accordance with the regulations.