Standard Group will continue to champion TVET, says CEO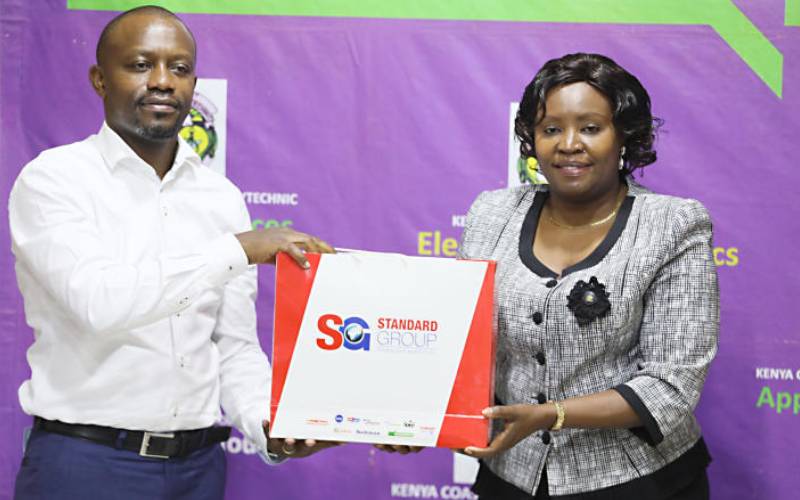 The Standard Group says it will partner with State and non-State actors to champion the expansion of Technical and Vocational Education and Training (TVET) institutions.
Orlando Lyomu, the Standard Group chief executive on Thursday said for the last 10 years, the Standard Group has championed education matters and addressed the challenge of low enrolment in TVETs.
"Standard Group will continue to support TVET institutions and other sectors like environment and health. We have room and space to champion technical training and transform the society for the better," said Lyomu in Mombasa.
He said TVET is now acceptable in many parts of the country after deliberate efforts were made by the media company to create awareness.
Speaking during a meeting with senior officials of the Kenya Coast National Polytechnic (KCNP), led by Chief Principal Anne Mbogo, Lyomu said the Standard Group has also been championing farming, health and environment, with a focus on partnerships.
"We believe that the future of anything is bound in partnerships.
"When we come here, the conversation we bring to the table is how we work together for the benefit of society," he said.
Mbogo hailed the Standard Group for promoting TVET institutions, noting that enrolment at KCNP has grown from about 4,000 students at its inception in 2016 to about 8,000 now.
She said the institution was extending its wings to other counties.
Mbogo said the Ministry of Education has given them the responsibility of setting up a regional centre of excellence in marine transport and port logistics at Waa in Kwale County.
She said the marine centre, set to be opened in 2023, will offer training under the East African Skills Training and Integration Programme and boost the blue economy.