Sugar miller fumigates Kakamega to curb coronavirus spread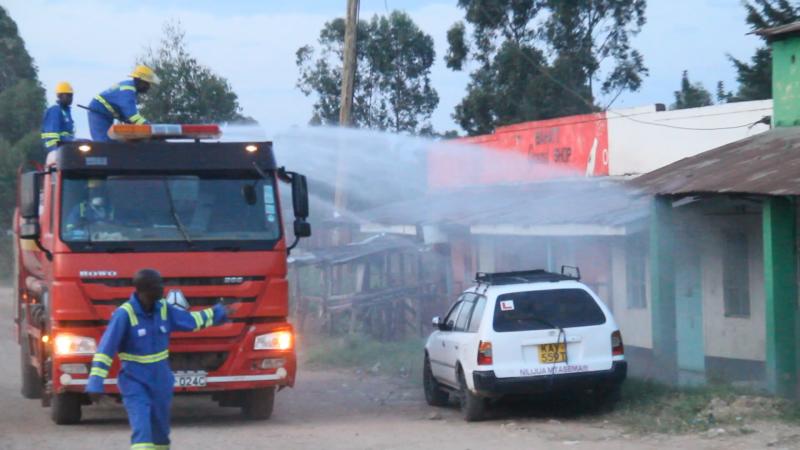 West Kenya Sugar Company in partnership with the County Government of Kakamega has started fumigating all open-air markets and shopping centres in the county as preventive measures to contain the spread of coronavirus.
Other areas to be fumigated include bus stops, shops, public resting places as well as areas with large social gatherings.
The sugar miller is also distributing relief food to poor and vulnerable families within their catchment area.
Already Kenya has confirmed seven more new cases of the virus today, bringing the tally of those who have tested positive to Covid-19 to 179.
Five of the new cases were recorded in Nairobi and the other two in Mombasa and Uasin Gishu counties.
The fumigation exercise started on Tuesday this week at the sugar miller's premises, Lubao market, Cheboso, Ingavira, Kambi Mwanza and Malava markets.
Addressing the media today, West Kenya Human Resource Manager, Duncan Abwao, said they had mapped out hotspots that can be prone to the spread of the deadly virus, saying the exercise will go on for the next 14 days.
"We will do our best to ensure we disinfect all the mapped areas and contain the spread of Covid-19. We are also doing door to door sensitization of the community on the need of observing high hygiene standards during such a time as well as on community radio stations," said Mr Abwao.
He said they have also erected hand washing buckets with soap and sanitisers in all the mapped areas so that the public can wash their hands as a way of containing the spread of the virus.
"We have procured thermographs which we will use on our workers for checking their temperature when they report to work and when they leave. In case one of them shows Covid-19 symptoms, they will be isolated immediately and health officials alerted," said Mr Abwao.
He added they have banned all meetings at the factory and even the 10–member committee at the sugar firm appointed to ensure the disease is contained meet while maintaining the 1.5metres social distance.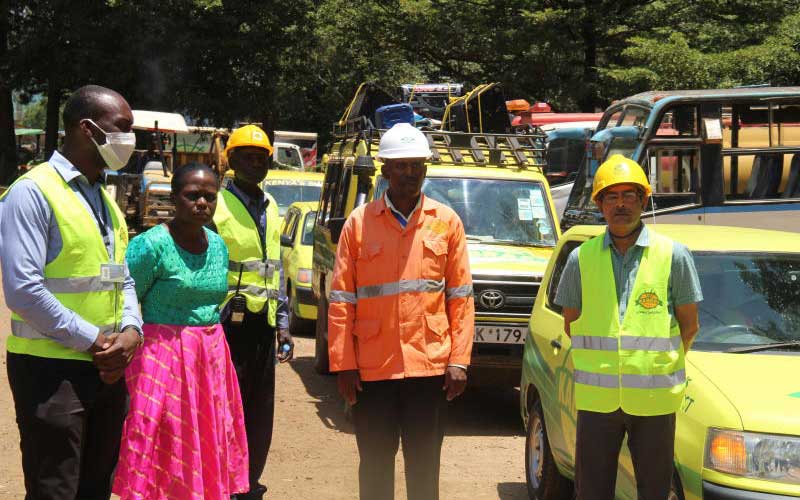 The Sugar Miller's General Manager, Mr Sankar Sripada said they have given out their fire engines to the County Government of Kakamega to help in the fumigation exercise, saying the collaboration will go a long way in ensuring the locals are safe from the spread of the disease.
Malava Sub County Public Health Officer, Fred Amudavi, said they had set up a Covid-19 committee at the sub-county level to ensure the public is educated on the importance of keeping social distance and maintaining good hygiene.
Mr Amudavi said they have enough chemicals that they will use in the fumigation exercise; adding that apart from West Kenya, other corporate entities should come on board and help in the fight to contain the virus.