State starts spraying blood-sucking tsetse flies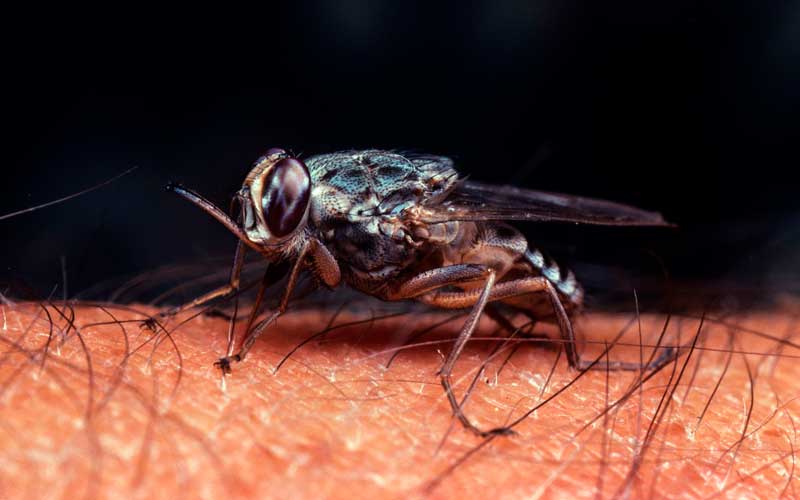 The national government has launched a tsetse fly eradication exercise in two constituencies in Busia County.
The development comes as a relief to residents of Obekai, Kwangamor, Kakapel, Apatit in Teso South Constituency and Kapesor Katotoi in Teso North Constituency, who have been complaining about the blood-sucking insects.
Residents and animals are being screened and treated against human trypanosomiasis also known as sleeping sickness and nagana, respectively, by experts from the Kenya Tsetsefly and Trypanosomiasis Eradication Council.
The blood-sucking insects transmit Trypanosomiasis to humans and nagana to animals.
The council's chair Robert Monda said Obekai was highly infested with the insects.
"We are committed to protecting residents against human trypanosomiasis and nagana in animals and that is why we are spraying the pests and providing treatments," said Monda.
He continued, "Some cows have been found to be suffering from trypanosomiasis but we shall offer treatment at no cost."
In 2009, Obekai hit the headlines after a villager, Jacinter Iserem, was diagnosed with sleeping sickness. She was declared free from the disease after two months of treatment at the Alupe Sub-county hospital.
Alupe in Teso South constituency is the country's only referral hospital for sleeping sickness.
Iserem narrated how she suffered from the disease for more than two years before medics at Alupe discovered it was sleeping sickness.
The 63-years old suspected that she contracted the disease after being bitten by Tsetse fly while washing clothes and taking a bath at a river.
"I used to sleep the whole day and the body was very weak, at some point I thought I had been bewitched," she said.
According to Iserem, her family had to sell cows for her treatment.
"It was a bad experience in my life. Many locals like washing their clothes and taking baths in the river where their blood ends up being sucked by those pests," she said.
The County Executive Committee Member for Agriculture, Livestock and Fisheries Moses Osia said his department will work closely with government agencies to attain zero presence of trypanosomiasis in the region.
He urged the Kenttec to also roll out the same exercise in Bunyala and Samia sub-counties where he said there are Tsetse flies.
"Through initiative like the one government is doing, it is possible to eradicate the blood-sucking insects and encourage farmers to rear animals," said Osia.
The beneficiaries of the ongoing exercise lauded the government of coming to their rescue.