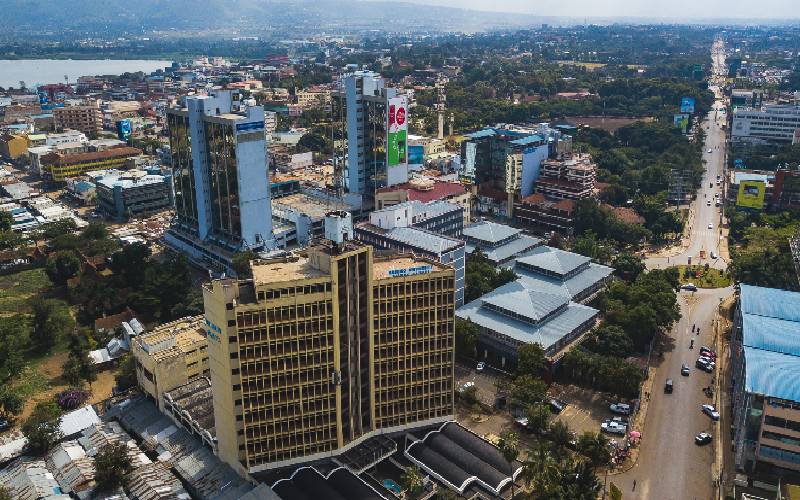 Western and Nyanza have the highest number of women compared to other regions, according to the Population and Housing Census report.
Further, data show that the 10 counties that form the larger Western and Nyanza regions: Kakamega, Vihiga, Busia, Bungoma, Kisumu, Siaya, Homa Bay, Migori, Kisii and Nyamira have 442,641 more women than men.
Kakamega has 73,273 more females than males followed by Kisii 55,254, Homa Bay 52,807, Siaya 49,827, Bungoma 46,243 and Migori 44,027. Busia has 41,149 more women than men, Kisumu 33,667, Nyamira 23,749 and Vihiga 22,645.
Accurate and reliable data arising from a census, conducted every 10 years, is critical in policy formulation and resource generation and distribution.
The regions figures mirror the national tally presented by Kenya National Bureau of Statics Director General Zachary Mwangi, which shows that Kenya has more women than men.
Household size
Of the total population of 47.6 million, 24 million or 50.5 per cent are females, meaning there are 466,660 more women than men who are 23.5 million.
Some 1,524 people are intersex. The 2019 census results also indicate that the country's population has increased from 37.7 million in 2009 to 47.6 million in 2019.
Mr Mwangi said the intercensal growth rate had declined to 2.2 per cent in 2019, from 2.9 per cent in 2009, while the average household size had declined to 3.9 in 2019 from 4.2 in 2009.
On population distribution, the number of households in Kakamega, which has a population of 1.86 million, stands at 433. Each household has an average of 4.3.
Bungoma and Migori counties have the highest number of households at 4.6, followed by Busia with an average of 4.5, Kakamega and Homa Bay tie at 4.3 while Kisii and Vihiga also tie at 4.1.
Nyamira, which has the least population in Nyanza with 603,051, has an average of 4.0 and Siaya 3.9 per household from a population of 989,708. Kisumu, which has a population of 1.14 million, has an average per household of 3.8.
In Siaya sub-county there are 12,527 more females compared to males followed by Ndhiwa (Homa Bay) at 10,716, Bumula 9,155, Bungoma South 8,350, Navakholo (Kakamega) 7,420, Butere (Kakamega) 6,829 and Kwisero (Kakamega) having 6,133 more females than the males.
Densely populated
In Western and Nyanza regions, Vihiga County is densely populated with at least 1,047 people per every square kilometre, followed by Kisii at 958, Nyamira 675, Kakamega 618, Kisumu 554, Bungoma 552, Busia 527, Siaya 393 and Homa Bay 359.
In Kisumu County, Kisumu Central Sub-county is the most densely populated with 4,737 residing per square kilometre, followed by Kisumu East at 1,560 and Kisumu West at 827.
In Kakamega County, Kakamega Central Sub-county has 1,212 people per every square kilometre.
All the sub-counties in Vihiga County are densely populated with Luanda leading at 1,265, followed by Sabatia 1,181, Emuhaya 1,091, Vihiga 1,058 and Hamisi 1,013.
In the 2009 census, Rift Valley had the highest population at 10.1 million followed by Eastern 5.6 million, Nyanza 5.4 million, Central 4.4 million and Western 4.3 million.