Five Ugandan police freed after brief detention in Kenya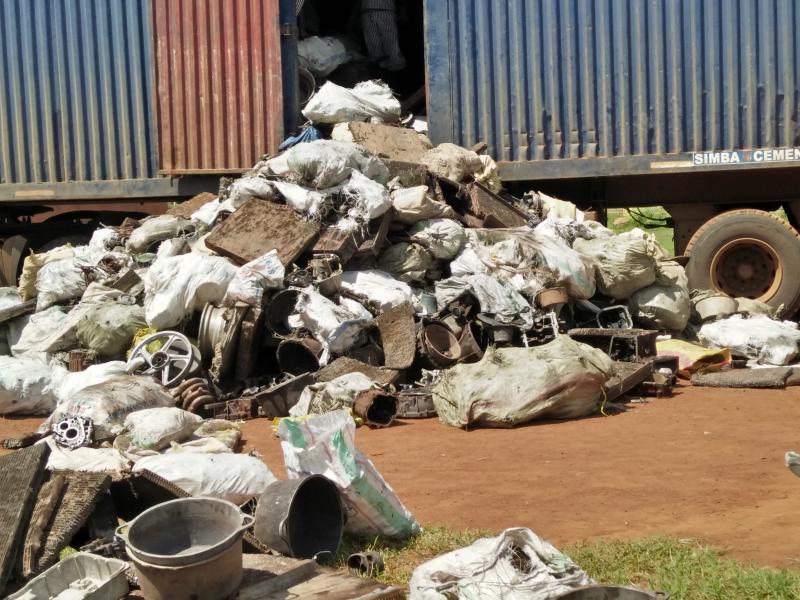 Five Ugandan police officers who crossed to Kenya 'unknowingly' with firearms have been set free.
The officers according to Busia County Police Commander John Nyoike were pursuing a truck that was carrying scrap metal on Friday night.
The truck driver managed to get into the country thorough porous border in Alupe area, Teso South Constituency while the driver, conductor and other occupants ran away.
The truck was later driven to the station.
The five who were arrested at the Weighbridge, slightly more than four kilometres from the border were briefly detained at the Busia police station before they were released.
Their release came following a meeting between senior police officers in Busia led by County Commissioner Jacob Narengo and their Ugandan counterparts.
The scrapes were later offloaded from the truck by inmates from Korinda GK prisons for police and Kenya Revenue Authority officers to establish if there were other goods parked together with scrape metal.
At a news conference, Mr Nyoike said the metals were supposed to be transported to Kampala and not in Kenya.
"The Ugandan police officers pursued the truck from Tororo and it was at night so they were not able to know well where their boundary ends," said Mr Nyoike.
"The Ugandan officers had good intention because they wanted to know what was being carried in the truck and why they were being transported to Kenya."
This is not the first time law enforcement from Uganda have been arrested in Kenya with firearms.
In September last two Ugandan soldiers were arrested after crossing into Kenya.
The pair at the time were pursuing a vehicle that was carrying fish from Uganda to Kenya.
The Uganda People's Defence Force attached to the Uganda Revenue Authority were detained at the Busia police station after they repeatedly shot at the vehicle despite being on foreign territory.
The driver of the car escaped unhurt.
They were later handed to the Ugandan authorities after Mr Narengo Busia Uganda's resident district commissioner.
Mr Nyoike on Saturday said the relation between Kenya and neighbouring Uganda was still good.