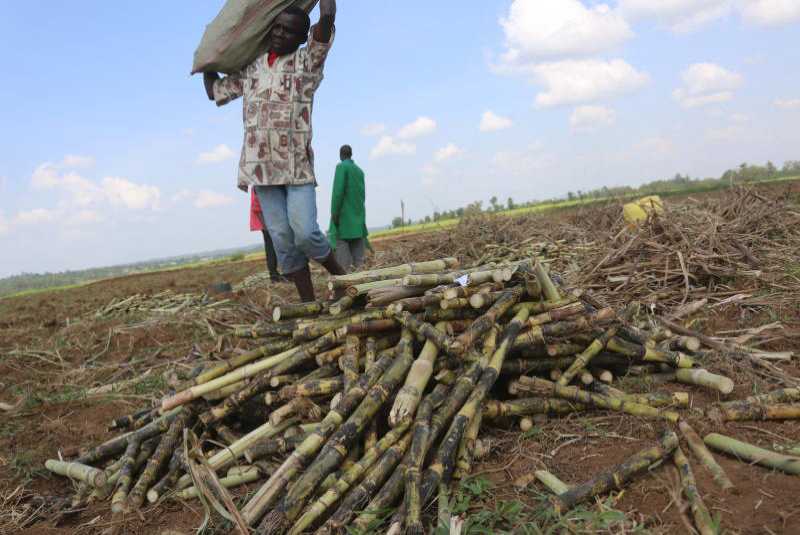 County governments should be allowed to take over the management of sugar factories to help revive the ailing industry, Governor Wycliffe Oparanya has suggested.
Speaking yesterday in his office, Mr Oparanya said counties in the sugar belt regions should be given the mandate to control the factories since 95 per cent of the agriculture sector is devolved.
"We are aware that huge debts and lack of raw materials are the main issues that have hampered these factories. We are, therefore, ready to oversee the operations of these factories," he said.
He added that the national government owned a 20 per cent share of the sugar companies and that county governments were ready to take up the stake.
The governor also announced that as the chairman of the Lake Region Economic Bloc, he had set the revival of ailing sugar industries as the bloc's main objective.
"We have agreed as the Lake Region Economic Bloc that our main objective is to come to the aid of the sugar industry. All 14 county heads forming the bloc, in a meeting with all the managing directors of sugar companies in the region, agreed that counties should pool resources to help achieve our objective. What is remaining is for us to meet with the President," he said.
Accumulated debt
Oparanya noted that a collective debt of Sh84 billion has seen the collapse of several sugar companies in the region. The Government plans to privatise the firms.
Earlier this year, political leaders from the western region opposed the Government's plan to privatise sugar companies, saying the sale aimed to benefit the corrupt people who had brought down the sector.
Oparanya called on the national government to allocate funds to the sugar sector to help reduce the debts.
The Government recently gazetted new sugar regulations. The rules have reintroduced zoning of sugar belts to ensure that private millers initiate cane development programmes in their zones.
Oparanya said the collapse of firms such as Mumias Sugar Company had affected the economy of the western Kenya region.