Paris: Melting pot of culture and history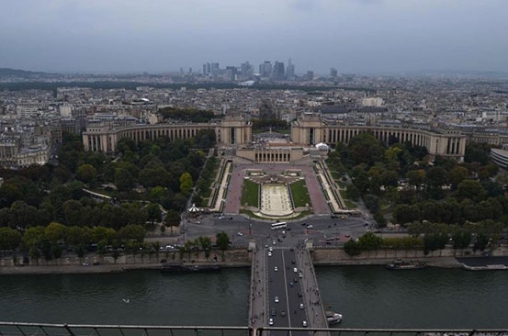 A cold breeze welcomes us at the Charles de Gaulle Airport.
Still, the weather in Paris, the capital of France, is warmer than it was two weeks earlier. It is April, the end of winter and during spring a little sun warms this world famous city.
Coming from the blistering Nairobi sun, we quickly grab our jackets as we are driven to our hotel. On the way, we marvel at the city-scape dotted with many captivating symbols, iconic buildings and portraits.
Majority of the huge roads running through the city are boulevards, meaning they once hosted ornaments or buildings that were brought down to accommodate modernity.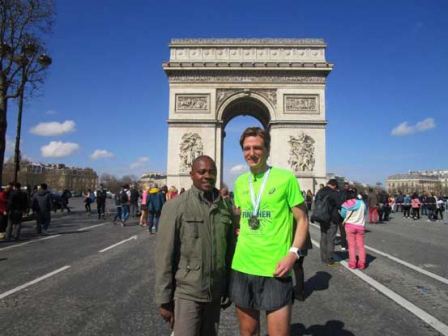 River Siene is also a major presence in the city and the numerous bridges are beautiful, not forgetting the boats ferrying people across.
With our cameras ready, we are spoilt for choice since everything looks photogenic. We click away and the temptation for selfies takes a huge toll on all of us. It reminds me of the famous photographer Martin Scorsese who came up with 'jumpology', where he would ask his subjects to leap into the air and take spontaneous shots.
The poses we see in Nairobi at the Kenyatta International Convention Centre are replicated in Paris as we take in much of the city. We want to show our grandchildren that we once toured Paris.
Paris is delightfully charming, engaging and a reservoir of history. Renowned for art, fashion and culture, Paris is not ashamed of its history.
The city captures its milestones in centuries' old iconic buildings, symbols and portraits. You encounter the city's historic moments at nearly every corner.
Famous artistic structures dating back to 1700s include the Eiffel Tower, the Louvre, the Notre Dame de Paris, Arc de Triomphe and Montmartre.
Every day, these sites attract hundreds of local and foreign visitors who take photos, videos and share memorable moments.
At the Eiffel Tower, a man proposes to his bride and the acceptance is captured in the background of the historic structure.
The ladies in our team cannot help swooning over the romantic moment.
The gentlemen bite their lips and seem to wish something. What a place to propose!
At the Arc de Triomphe, more history awaits us.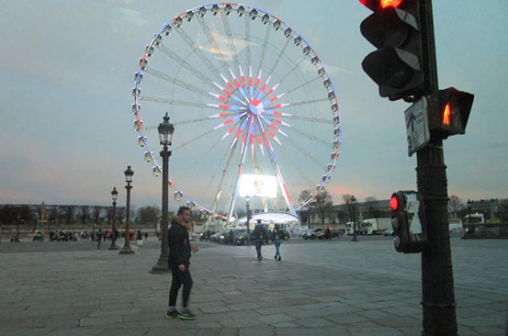 The monument was built by Emperor Napoleon Bonaparte to honour French troops who helped conquer Europe.
On this Sunday, Kenyans win the Paris marathon. Cyprian Kotut leads Laban Korir, Stephen Chemlany and Micah Kogo in a 1-2-3-4 finish in the men's race. They obliterate the competition at the 40th edition of the Paris marathon.
At the famous monument, I catch up with one of the race finishers. "I am very happy to finish the 42km race. I am proud to have participated and I will run again next year," he tells me.
We meet Paur Regis, 35, who says he is from southern France and his main motivation of participating in the marathon was to show solidarity with victims of last year's Paris bombings.
"I want to be part of the French people not willing to change their way of life as the terrorists want. We must be allowed to live our lives in peace," he says.
He is visibly excited when I tell him that I am a journalist from Kenya and he asks if he can take photos with us.
"Kenyans have just won this marathon. They are really talented runners," he says as he joins his female partner for a cold drink. The marathon was pure coincidence and what an opportunity it was for me too, to be in Paris!
As I took an evening stroll, I could not help noticing the café culture in Paris. At nearly every turn, there is a cafeteria selling all sorts of foods and drinks.
The clients, mostly couples, engage in animated banter as they sample the offerings. Along the Rue de Castiglione street, a smiling Indian calls me to his café. His joint is called 'Happy Café and it attracts my attention.
"Monsieur, welcome to Happy Café! You speak English?" he asks. I answer in the affirmative. "Sample any of these bitings and the experience will change your life," he tells me.
"Change my life? Did you just say that?" I ask as I enter.
Happy Café serves pancakes, sandwiches, sausages, bacon and a wide range of cakes.
Krishan Vijay's passion for cooking and bubbly demeanour lures hundreds of customers to his café daily.
"I make enough money to feed, shelter and educate my family from this tiny café. I am happy and it gives me a lot of satisfaction to see a customer leaving here satisfied and with a smile on the face," he adds.
Vijay says Paris is a hectic city which hosts people from all over the world. "People are too busy here and having them stop by for a bite makes me happy," he says as I munch the pancake garnished with tomatoes and cheese.
Soon, darkness falls and the street lighting is a wonderful mix of bright colours.
The pubs fill up and French music rents the air. The young and old hit the streets with abandon. The serious faces during the day are replaced by a glow and smiles.
They are ready to unwind. I join the party and enter a pub for a beer. Time flies and just before midnight, I walk to Pavillon Louvre Rivoli, a modest and traditionally furnished hotel that hosted us for the four nights we spent in France.
As I bid bye to Paris after our assignment, I could not quite figure out what had changed in my life as Vijay of Happy Café had promised, but one thing was sure. It was a happy tour and I am richer for the experience!