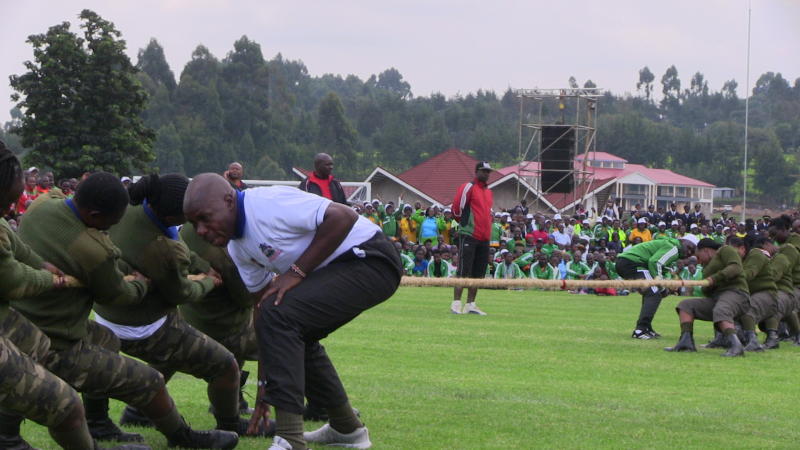 Nairobi won most titles in the indoor and outdoor competitions yesterday as the Kenya Inter Counties Sports and Cultural Association (KICOSCA) Games entered the homestretch in Embu.
Nairobi retained both the men's and women's handball titles in a four-team tournament played in round robin format and also won a number of titles in other disciplines.
They (Nairobi) were on their way to retain the overall title for the second year running.
To win the men's handball title, Nairobi amassed maximum six points after winning all her matches against Kajiado, Kericho and Kisumu who finished second, third and fourth respectively.
Nairobi posted six points ahead of Kisumu (four), Kericho (two) and Uasin Gishu (zero) to win the women's handball title.
Nairobi also lifted the men's tug of war title while Kisumu and Kisii finished first and second respectively. Kakamega were crowned champions in the women's category after beating Nairobi as Kisii finished third.
In the indoor games, Mombasa snatched the draughts title ahead of Kilifi. Most of the coastal city's main points were won by Seif who boasts of an experience of 25 years.
Nairobi bagged ajua, squash and chess titles with Nakuru finishing runners up in ajua ahead of Kisumu. Kiambu and Nyeri finished second and third in squash while Kericho and Nyandarua also reached the medal bracket in chess.
Kiambu and Nairobi won the scrabble and table tennis titles as Meru and Nairobi finished in that order in scrabble while Kisumu and Kiambu came second and third in table tennis.
In the cultural dance-Class D, Bungoma, Kakamega and Uasin Gishu finished in the medal bracket while in borrowed dance, Nairobi, Bungoma and Kisumu emerged the medal winners.
In the set pieces, Nakuru carried the day ahead of Nairobi and Kisumu while Bungoma lifted the Cultural Dance Class C1 title ahead of Kisumu and Kakamega.