Police launch policy to treat sexual and gender-based violence victims well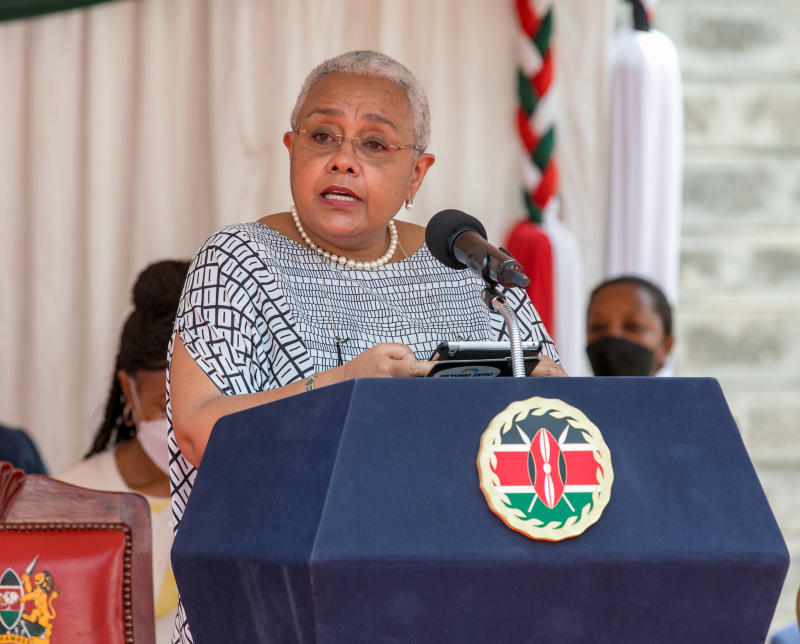 Survivors of sexual and gender-based violence (SGBV) should feel confident to speak up knowing they will be heard and afforded necessary care by police.
This emerged yesterday when First Lady Margaret Kenyatta launched the National Police Service integrated response to SGBV, christened Policare. The policy document, according to the First Lady, ushers in a new era in Kenya: an era where survivors of SGBV will have more trust in the police force and feel confident in the process of seeking recourse.
"I applaud the police service for the Policare concept. This is in line with the commitments the President made early in the year at the Generation Equality Forum. This policy document will serve to prevent and respond to the plight of GBV victims," said the First Lady.
Policare was produced through collaborative work between Kenya Police Service, a number of government bodies, and non-governmental organisations, key among them Centre for Rights Education and Awareness (Creaw).
Wangeci Wachira, the Executive Director at Creaw, commended the launch, saying the policy created a framework where a police station would have all services necessary for survivors of GBV under one roof. "Right there they will be able to record the crime with the authorities, they will be provided with a counsellor for psychosocial support, there will be a medical doctor to handle them where need be, evidence will be collected, they will have a lawyer to help them with the case and an officer from the Office of the Director of Public Prosecutions (ODPP) will be at hand to take up the case for prosecution. There will be shelter as well for those who need it," she said.
Previously, Ms Wachira said, survivors of GBV had to hop from one place to another to push forward their case. They needed to report to police then take themselves to hospital and find psychosocial support by themselves.
The whole process, she says, was not only costly but tasking too: it made many give up on speaking up. "With this policy, a victim will only need to go to the station alone," she said.
A 2020 study done by the National crime research centre, commissioned by President Uhuru Kenyatta, showed that there was a 92 per cent increase in GBV between January and June 2020, compared to the same period in 2019.
Between the first lockdown last year and now, CREAW, through their toll-free number, have recorded a 10 per cent increase in GBV cases reported.
"The period after the lockdown experienced a surge in GBV probably because of the stresses that the Covid-19 pandemic had on Kenyans. Some people lost jobs and their sources of income," she said.
The Policare policy is currently being piloted at the Kenya traffic headquarters in Nairobi.
"We hope to have centres available close to everyone," Inspector General of Police, Hillary Mutyambai, said at the event.
Interior Co-ordination CS, Dr. Fred Matiangi, intimated that President Kenyatta has been battling to implement reforms Kenya police, "from a police force to police service: Policare is part of those reforms."
According to Matiangi the launch is the start of a journey towards achieving a public service infrastructure where GBV victims will be attended to and their issues addressed promptly.
Mrs Kenyatta urged support from all sectors of society in the fight against GBV, saying: "The police alone cannot solve GBV. We need a multisectoral approach. We need everyone on board. Including our communities,"
Also present at the event were CS in charge of Gender, Prof Margaret Kobia and Priscilla Nyokabi from the National Gender and Equality Commission.