Chris Kirubi's last hours of life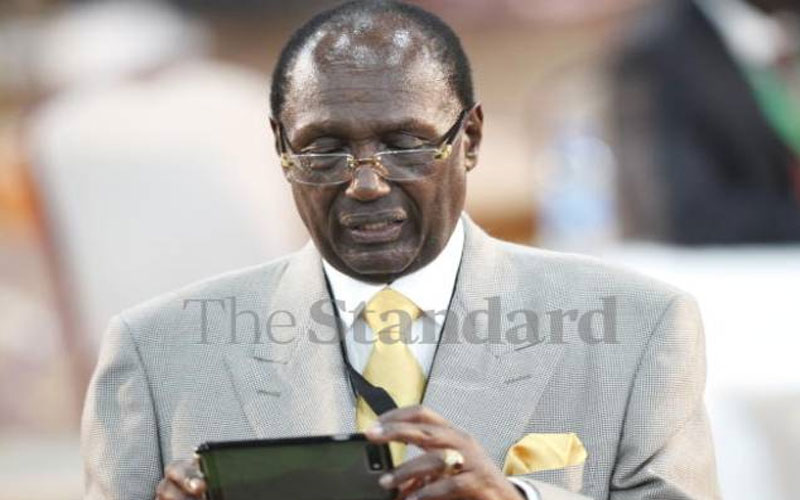 The family of businessman Chris Kirubi has revealed his last hours of life.
In a detailed eulogy, the family said Kirubi developed breathing complications on Sunday, June 13.
"[The complications persisted] even after administering oxygen," reads the eulogy.
"He passed away on Monday, June 14 at 1pm surrounded by family."
A source close to Kirubi's medical team, which was dedicated to treating him at his Kitisuru home, told The Standard that his lead doctor had, late last week, informed the billionaire that his chances of living longer were slim.
"He'd asked him to prepare a Will because his condition was deteriorating fast, and that there were extremely low chances of him coming out of the ailment alive," said the informant.
"At no single time did Kirubi ever visit our hospital for treatment throughout his battle with cancer. He preferred being attended to at his home, where he'd assembled a well-equipped ICU facility, with all manner of medical tools. All his chemotherapy sessions were done there," said the source.
Kirubi was getting round the clock care.
The magnate was diagnosed with colon cancer in 2017.
"In late 2017, he travelled to Massachusetts General Hospital, where he sought treatment which was successful," his eulogy stated.
Before beginning treatment in the United States, Kirubi sought God's intervention.
"Before surgical operation, he requested to speak with [the founder and director of Faith Evangelistic Ministry in Karen] Rev. Teresa Wairimu so that she would pray with and for him. She encouraged him the night before to memorise Psalms 23, which then became his favourite Bible chapter."
Kirubi said, in a past interview, that he deliberately chose to know God, rather than being led to salvation by people or experiences.
His family said the industrialist fought until the end.
"In early 2021, he began to experience new difficulties and underwent a few sessions of treatment before they were deemed untenable. [Nonetheless], he continued to enjoy life and meet and interact with friends until early June, when his situation deteriorated."
Kirubi's son-in-law, Andrew Musangi, eulogised the late billionaire as a "kind and loving" man.
"I will treasure your evening stop-over visits to our house just to say goodnight to the grandchildren or drop off some gifts from your travels," he said.
The deceased's brother, Michael Gachuhi Kirubi, said the late tycoon sacrificed to see him complete his studies.
"When I was in Class Three, he (Chris) took me in and raised me as his own. He loved me, educated me until my PhD level, and gave me all the tools I needed in life. He was the only father figure I knew. He held our family together and took it on his shoulders to help sisters and brothers," said Michael.
Kirubi's son, Robert Kirubi, said: "Dad was complex, frustrating, beautiful and loving. As a child, there were many decisions you made about my life that were hard to understand at the time… The most important thing you taught me was to treat everyone as an equal, no matter who they are."
Kirubi is survived by two children (Robert Kirubi and Mary-Ann Musangi), and five grandchildren.
He will be buried at his Thika Farm home on Saturday, June 19.
In 2011, Forbes reported Kirubi was worth at least $300 million (Sh30 billion) at the time, placing him at number 31 on Forbes' inaugural list of Africa's 40 Richest.
At the time, his iconic building, International House, and 40 other residential and commercial properties across Nairobi, were valued at more than $200 million (Sh20 billion).
"People say I am one of the richest people in Kenya, but that's not my concern. I mean, they say I am a god of sorts, but I don't agree. When I look around at my companies and see the number of people we have employed, it gives me joy. It is more satisfying than having all the money in the world," he told Forbes.
His business interests traversed real estate, media, general house products, investment, among many others.