Inside Ukur Yatani's Sh1.6tr borrowing plan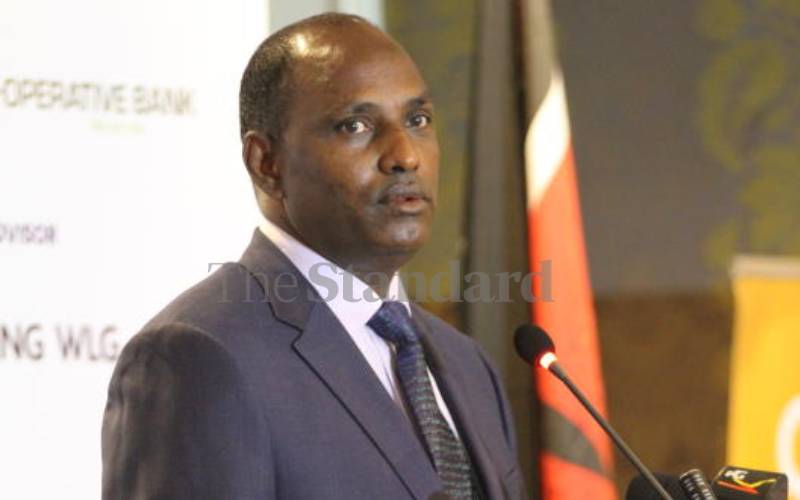 National Treasury Cabinet Secretary Ukur Yatani will borrow a staggering Sh1.63 trillion to help finance the Budget in the next financial year.
Kenya is expected to spend Sh3.63 trillion in the 2021-22 financial year that starts in July.
And with the government expected to collect just about Sh2 trillion in taxes, it will have to borrow the remaining Sh1.6 trillion from both local and external creditors to plug the deficit. A big chunk of the loans, about Sh1 trillion (excluding grants), will be used to finance various development projects, including President Uhuru Kenyatta's Big Four agenda, which has been allocated Sh135.3 billion.
The rest of the money (Sh613 billion) will be used to repay expensive external loans that will be maturing in the 12 months to June next year.
During this period, the Treasury estimates it will receive external loans valued at about Sh904.7 billion. Slightly over a third of this (Sh291.3 billion) will be sunk into development projects.
Development activities - including efforts to reboot the economy through the Economic Stimulus Package and the Post-Covid-19 Economic Recovery Strategy - will also be funded through local borrowing amounting to Sh661.6 billion. "The deficit financing options have taken into account the prevailing domestic and external market conditions," said Yatani in a report to the National Assembly that summarises the Budget estimates for the 2021-22 financial year.
With Kenya expected to return to the international financial markets for its fourth Eurobond, the Treasury expects commercial financing of up to Sh475.3 billion. Commercial financing includes loans from banks and sovereign bonds.
Under a three-year programme with the International Monetary Fund (IMF), Kenya is allowed to issue Eurobonds of up to Sh780 billion, with Sh500 billion locked for liability management purposes, such as repaying expensive maturing loans.
Most of the Sh3.63 spending will be on the national government, comprising the three arms of government - the Executive, Legislature and Judiciary, which will collectively receive Sh1.93 trillion. The lion's share of the funds will go to the Executive at Sh1.88 trillion. The National Assembly and Senate will together receive Sh37.9 billion, while the Judiciary will settle for Sh17.9 billion.
Wages and salaries for civil servants will take Sh524.5 billion, while development spending by ministries will take Sh624.5 billion.
The other big spender will be the Consolidated Fund Services (CFS), where first-charge items such as payment of interest, pension and salaries to constitutional office holders are included. In total, the government will spend Sh1.33 trillion on CFS.
Interest payments alone will gobble up Sh560.3 billion. For every Sh100 that the State will collect in taxes, Sh32 will be used to pay interest for both foreign and domestic debts.
Counties will receive a total of Sh409.8 billion, including shareable revenues of Sh370 billion.
The Kenya Revenue Authority will be expected to collect Sh1.97 trillion.