Tender witness who did not fear being left to the mercies of MPs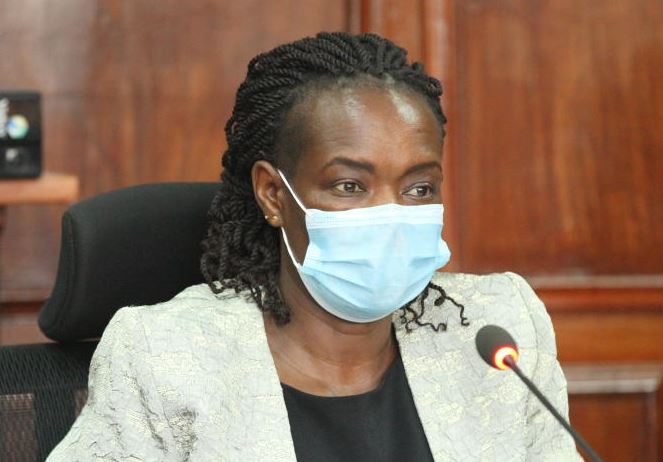 When Eunice Cherono rose at the end of her grilling by the Public Investments Committee, my immediate impulse had been to follow her out.
If only I could touch her jacket, I thought to myself, then I would — through some sort of biblical osmosis — steal some of her luck.
She seemed to have a lot of that, seeing as she had prayed for a Kemsa tender and won one worth Sh42 million. She was currently praying for a tender to supply Covid vaccines, she told MPs.
She won't notice any of her charm leave, I encouraged myself. Besides, I only wanted a little bit, not all of it. Just enough to turn my fortunes around.
So I stood from the pile of old files upon which I had sat and darted towards the nearest door. But, as I would later find out, I wasn't the only one craving blessings on that day.
Cherono had spent her afternoon delivering to the wahesh a testimony of God's wondrous miracles.
"It is God who directed me to Kemsa," she told MPs, encouraging them that they, too, could experience the Maker's goodness if they went to him in prayer.
She had hoped to fish for souls, but it often seemed like Cherono was preaching to stones. The wahesh did not buy her story and took turns to ridicule her account.
Ruaraka's TJ Kajwang' spotted her bowing down and said it looked fishy. Something about her "witness demeanour", he explained, made her seem suspicious. Kajwang's remarks were a bit harsh as Cherono may have been bowing down in prayer.
All MPs were seemingly in agreement that she knew someone, but they weren't convinced that it was the Almighty.
"We also pray. Why haven't we gotten the tenders?" Maragwa MP Mary Wamaua retorted.
Cherono gave Mary and her colleagues a look that said, "Forgive them Father, for they know not what they do."
The kings and queens of U-turns could not, however, keep up the act of playing firm. As Cherono walked out, they accosted her, begging her to teach them how to pray.
Had it not been for committee chair Abdulswamad Shariff Nassir's reproach that nagging a witness was bad manners, they would have probably begged Cherono to baptise them.
I only found out that MPs had stopped her from walking out when I went back inside the room, having wondered what was taking her so long to leave.
Seeing the wahesh so close to her, I abandoned my earlier plan. They must have touched her, I concluded, and probably taken all the blessings.
Cherono's story may have seemed the phoniest, but it would later be clear that she had some significant divine backing when the next sitting, involving another Covid millionaire, degenerated into a mess.
"Take your calculator," Elizabeth Seret, the next witness on the PIC's blacklist, told an MP, and we all thought she would enumerate her blessings in keeping with the religious script from earlier. But it was to brag about how she made her millions. The wahesh lost it and turned the session into a shouting match against each other, sparing Seret the heat.
It wasn't a surprise given that Seret was seated on the chair where Cherono, the favoured one, must have left a prayer to confuse the enemies of whoever would sit on it next.
It was then that I realised I had been wrong in trying to touch Cherono's jacket. Touching her seat would have done the trick.